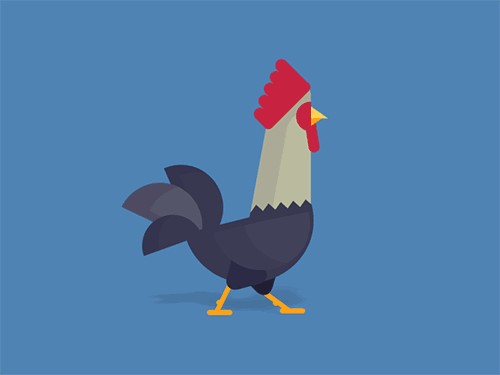 Kip

305

Actief

Throw me to the wolves and I will return leading the pack!


CAT'S PROFILE
Age: ➳8 moons strong
Gender: She-cat ♀
Rank: Apprentice
Onderwerp: Fight me. di 20 jun 2017 - 21:24

---

Wat een onzin. Wat een enorme, smerige hoop bullshit was dit toch ook. De poes had zojuist haar eerste training en confrontatie met Snakesong achter de rug en was er nu al helemaal klaar mee. Nightspark was al geen geweldige mentor geweest, maar dit was ronduit belachelijk. Een kitten! Ze kreeg les van een kitten! De jonge poes had haar mening over Snakesong al uitgedacht en het zag er niet naar uit dat die ooit nog zou veranderen. Ze had bij Tallshadow al geëist om een nieuwe mentor, maar dat had ook maar weinig zin. Lionpaw had het de laatste tijd ook druk en haar moeder was bezig met andere dingen, wat haar zich een klein beetje achtergesteld liet voelen. Whatever, ze zou wel zelf iets nuttigs gaan doen. Zoals deze berg beklimmen tot de Vulture's drop, ja, dat leek haar zinnig.

[Sinclaw eerste post!]

'Fate whispered to the wolf: 'You cannot withstand the storm'

To which the wolf replied: 'I am the storm'
Michelle

1637

Actief

She wears strength and darkness equally well, the girl have always been half goddess, half hell.

Onderwerp: Re: Fight me. wo 21 jun 2017 - 11:46

---

Sinclaw was er zo ondertussen ook wel weer ronduit zat van.
De hopeloosheid van Feverpaw in haar trainingen. Thornfang die haar op de huid zat over ieder klein miserabel dingetje dat weer niet goed ging en de nabijheid van zoveel katten die ze het liefste de ogen uit zou krabben. Dus het liefste zocht ze zo nu en dan even de eenzaamheid op. Nu dus ook, op weg naar de vulture's drop. Misschien om een teken, iets, al was het maar een plukje vacht, van haar zus Dimlight te zien. Ze wou nogmaals zien dat het werkelijk waar was dat ze haar bloedeigen zus de afgrond in geworpen had. Ze ou weten dat ze werkelijk zo'n monster was geweest want god wat voelde het goed. Maar inplaats van een zwarte vact herkende ze die van Wolfpaw. Haar andere dochter, en trok even met haar oren. "Wolfpaw. Klaar om een einde aan je leven te maken?" Vroeg ze droogjes en stapte op haar dochter af.

SINCLAW HAS NO CHILL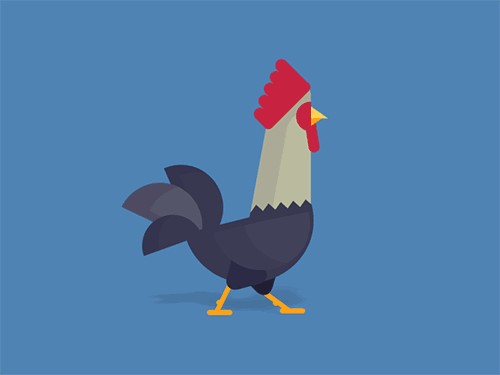 Kip

305

Actief

Throw me to the wolves and I will return leading the pack!


CAT'S PROFILE
Age: ➳8 moons strong
Gender: She-cat ♀
Rank: Apprentice
Onderwerp: Re: Fight me. do 29 jun 2017 - 12:53

---

Mopperend schudde ze haar vacht even uit, om alle druppels die de ijle lucht hadden laten vormen op haar grijze vacht van zich af te schudden. Eerlijk was het hier nog lang zo slecht niet; het uitzicht was prachtig. Ze had, afgezien van een paar geheime afstapjes, nooit hun oude territorium gezien. Dit was haar nieuwe thuis, en het ruige landschap stond haar wel aan. Pas toen ze pootstappen hoorde en zich omdraaide bemerkte ze dat ze niet alleen was. Haar zwart-witte moeder had kennelijk ook de nood gevoeld om deze afgrond te beklimmen. "Wolfpaw. Klaar om een einde aan je leven te maken?" Ze keek haar wat verward aan, maar schudde toen haar kop."Nee hoor," Miauwde ze onschuldig, waarna ze op haar moeder afstapte en haar kopje even vol liefde en ter begroeting tegen haar borst duwde. "Hoi Mam," Miauwde ze, blij dat ze weer eens met haar kon spreken. Er was zoveel gebeurd waar ze het met haar over moest hebben. "Mam, Tallshadow is een vreselijke leader," Ging ze meteen straight to the point. "Hij heeft me Snakesong als mentor gegeven! Die stomme zus van Acefray! Ze is zelf nog een kitten, hoe moet dat me ooit gaan trainen!" Ze snoof woest. "Ik heb gevraagd of jij me mocht trainen maar hij nam me niet eens serieus. Waarom ben jij niet gewoon leader, mam?" Dat was een vraag die ze al heel lang afvroeg.

'Fate whispered to the wolf: 'You cannot withstand the storm'

To which the wolf replied: 'I am the storm'