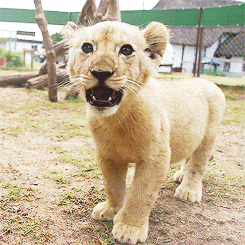 Bo ~

763

Actief

And I don't want the world to see me, because I don't think they'll understand.

Onderwerp: Wondering zo 16 jul 2017 - 10:57

---

Ochtend. Het moment waarop er warriors terug kwamen en waar andere warriors wakker werden. Apprentices werden mee naar buiten genomen om getraind te worden en andere warriors maakten zich klaar om te gaan jagen of andere opdrachten te doen die hun leader, deputy of medicine cat hun hadden opgegeven. Het leven hier was apart. Al die clans bij elkaar. Soms werd er nog met andere katten van andere clans gejaagd. Maar toch bleef er een bepaalde afstand tussen de meeste katten en dat kon ze hen niet kwalijk nemen. Het was natuurlijk niet de bedoeling dat ze allemaal samen zouden voegen. Nee. Ze zouden allemaal verschillende clans blijven met verschillende rivaliteiten voor elkaar. Met uitzondering van de medicine cats (apprentices), daar was vrijwel geen rivaliteit voor, alleen maar respect. Natuurlijk, zij stonden dichtbij StarClan en moesten katten helpen, dus raar was dat niet. Hoe dan ook, ook Lionbeat maakte zich klaar om te vertrekken. Ze voelde zich nog steeds niet helemaal op haar gemak na wat ze had gedaan tegen Burnetkit, die inmiddels Burnetpaw was geworden. Toen had Oceanbreeze haar twee dingen voorgesteld om het misschien wat draaglijker te maken, buiten dat ze in de clan kon blijven natuurlijk. Ze kon een apprentice krijgen en trainen, waardoor ze misschien wat respect terug kon krijgen van de clan. Wat vertrouwen. Maar wat als ze zichzelf niet kon vertrouwen? Dan was het misschien geen goed plan. Of ze kon naar de Tribe gaan. Dat klonk, voor haar, best aanlokkelijk. Ze voelde zich toch niet meer fijn in de Clan, al tijden niet. Misschien zou ze daarover moeten praten met haar kittens, al zullen die haar misschien wel ontlopen. Maar erover met ze praten was misschien beter dan volledig vertrekken zonder een woord tegen ze te zeggen. Misschien begrijpten ze haar dan wel, hadden ze er vrede mee dat ze een nieuwe start maakte. Want een loner was iets wat ze nooit zou kunnen worden. Een moordenaar ook niet. Maar iets wat redelijk gelijk stond aan een clan? Dat was wel fijn om opnieuw in te beginnen. Geen herinneringen aan Firework, geen katten die haar verleden echt wisten... gewoon rust? Al zou het eerst wel moeten wennen, het klonk echt niet verkeerd. Natuurlijk, mocht er ooit nog iets zijn met WindClan zou ze vragen of ze kon helpen... maar oke. De keuze was nog niet doorgehakt, al had ze op dit moment wel een voorkeur. Ze slikte even en stond even twijfelend bij de in- en uitgang van de cave. Zou ze gaan jagen? Alleen? Al was er waarschijnlijk niet echt iemand die met haar wilde jagen, ze zou het op z'n minst kunnen vragen. Maar dan weer, het was moeilijk en ze kon er niets aan doen. Als ze afgewezen zou worden was dat weer zo'n slag die tegen haar aan zou komen. Dus misschien was het maar beter ook als ze alleen zou gaan... wie weet.