Mama Beertje

41

Actief

Onderwerp: Hard electronic noise do 3 aug 2017 - 18:52

---

Een jonge kater gaapte zijn nieuwe tandjes bloot. Ze waren nog maar net doorgekomen en zijn tandvlees was nog dik en rood. Snel mocht hij overgaan op vast voedsel. Stukje bij stukje zijn maag moest aanpassen en de witte tandjes sterker. Hij maakte zich geeuwend los van zijn mama. Tijd om op pad te gaan. Nog wat wankel klom hij over het nest, met een paar schattige piepjes. Misschien vond hij wel een vriendje voor het leven.

+ Chickenkit

he is like the phoenix, he reborns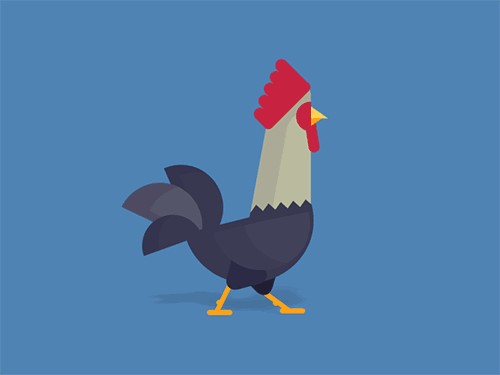 Kip

24

Actief

The chicken may cross the road, but nobody crosses the Chicken.

Onderwerp: Re: Hard electronic noise di 8 aug 2017 - 0:01

---

Chickenkit was succesvol als dief. Hij was zonder problemen naar de prooistapel gestapt en had daar een muisje vandaan gehaald. Het kleinste, lulligste muisje dat er bij lag, maar voor de kleine kater was het al een hele klus om het prooidier mee naar de nursery te slepen. Niemand had de moeite genomen hem te stoppen dus triomfantelijk gooide hij het beestje neer in een donker hoekje, waar hij hongerig naar zijn prooi keek. Ah! Dit zou zijn eerste echte prooi worden! Chickenkit viel aan en... Uh, dit lukte niet? Met zijn kleine tandjes beet hij woest op het beest, maar het was niet genoeg om er daadwerkelijk een stuk af te krijgen. Hij sjorde en vocht met alle kracht die hij in zich had maar uh, nee, helemaal niets. Er brandde een woedend vuur in zijn ogen. "Stomme! Muis! Aaagh!" raasde hij gefrustreerd.

I dream of a better world,

where chickens can cross the road without having their motives questioned.