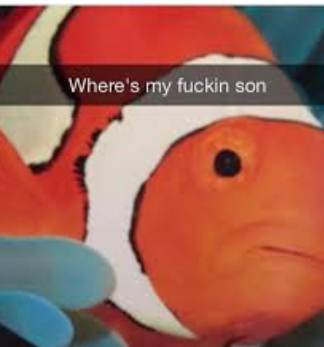 Blup

740

Afwezig

"Excuse me I'm not fat I'm fluffy"

Onderwerp: Dream wo 20 sep 2017 - 11:25

---

De grofgebouwde Shadowclan warrior stapte de clan cavern uit, de zon was op zijn hoogtepunt in de open hemel maar de wind die door de bergtoppen heen woei was fris maar niet enorm koud waardoor hij zijn vacht op moest zetten. Met een stevige wandeling zou die het binnen no time een stuk warmer hebben. Demonslayer volgde zijn pad, de geuren die rondhingen in zichzelf opnemend maar er hing enkel geuren van planten en verse wind in de rond. Geen greintje van prooi te ruiken. Jammer, de tom had wel iets voor zijn partner mee willen nemen maar die moest nu maar even wachten. De grote warrior liep veder, een bromende zucht van zijn lippen afglijdend. Zijn leven was van een complete hel veranderend naar een sprookje maar toch voelde zich alsof hij te kort schoot, dat dit allemaal een kwestie van tijd was voor dat het afgelopen zou zijn. Hij had zich nog nooit zo gelukkig gevoeld het leek wel allemaal een droom te zijn. Hij was ouder dan Amberhunt en daarnaast was hij ook nog eens veel weg voor zijn taken, misschien zou de rode tom wel iemand anders zoeken die hem meer tijd kon geven, hem meer liefde kon geven. Hij had gelukkig nog zijn kits, maar dat zou waarschijnlijk ook niet meer lang duren tot ze zich gaan afvragen wie hun biologisch moeder is. Natuurlijk hoopte hij dat zijn nestje er vrede mee konden sluiten dat ze nou eenmaal twee vaders hadden en dat ze nooit wat zouden gaan vragen over hun echte ma ook al wist hij diep van binnen dat het toch ging gebeuren.. op een dag. Demonslayer kwam tot stilstand, zijn gedachthens hadden hem veder gebracht dan hij werkelijk van bedoeling was. De tom keek op, zijn diepe blauwe ogen vingen een kleine poel op die in de gebergte zat. Wat dit de zogenaamde starpool wat hij van andere katten gehoord had? De tom kneep zijn wenkbrauwen samen en richtte zijn blik op het water en keek in zijn eigen ijsblauwe ogen die werden weerspiegelend in het stilstaande water.

::::
Esmee

83

Actief

Sometimes I stare up at the sky for hours, just to see where snowflakes are born.

Onderwerp: Re: Dream wo 20 sep 2017 - 17:48

---




Hoewel het vandaag best wel koud was, had ze zich tenslotte toch maar buiten de clan cavern begeven. Voornamelijk omdat de drukte haar net iets te veel was geworden maar ook omdat ze nu eenmaal even de poten moest strekken. Ze kon niet de hele dag op haar kont zitten, want dat werd na een tijdje ook behoorlijk saai. Nu ze eenmaal buiten stond besefte ze dat ze eigenlijk niet echt een doel voor ogen had, ze wilde gewoon een eindje wandelen. En dat was dus precies wat ze zou doen. Ze hobbelde op haar gemakje door de bergen, genietend van de rust die er heerste. Een paar keer gleed ze bijna uit op de rotsen, ze was nog niet erg gewend aan dit terrein. Maar het zou wel goed komen, ze zou het wel leren. Voorzichtig liep ze verder, totdat haar blik viel op een grote, heldere waterpoel. En daar vlakbij zat een bekende. Met een glimlachje rende ze er op een drafje naar toe. "Hey, mag ik erbij komen zitten?"