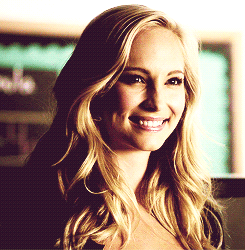 Nynke

53

Actief

snow reminded me of the beauty and mystery of creation, of the essential joy that is life

Onderwerp: snowypaw ✼ ma 8 jan 2018 - 14:31

---


SNOWYKIT → SNOWYPAW → ????


basic information ←


name snowypaw
previous names snowykit
names in future ???
gender she-cat
age 6 moons
rank apprentice
sexuality probably hetero
parents nazca x sandflower
siblings boarkit, pipkit and whrilpaw
half siblings jinglebells, bloomburrow, twigkit , avidpaw, cedarpaw and bunnykit
uncles and aunts ra, herondulcet, snowdance , redpetal
grandparents glowstick x snowblossom & meekwave x shrewnose
great grandparents firestar x icestorm & unknown & unknown & unknown
crush noop
mate none
kittens none
born season greenleaf
place of birth eagle's peaks
birthday 04 - 06 - 2017
registration 22 - 05 - 2017



looks ←


fur length half-lang, maar wordt naar mate ze ouder wordt langer
fur colour wit met hele lichte rossige vlekken hier en daar.
eye colour blauw
scars nog geen
build stevig gebouwde poes die hoog op haar poten staat.
extra ze heeft een hartprobleem, waardoor ze niet teveel uitputtende dingen kan doen en snel moe raakt.



personality ←


likes haar siblings, vrienden, gezelligheid, kletsen, erbij horen
dislikes gemene katten, vijanden, er niet bij horen

snowypaw is een vriendelijke, gezellige poes die met iedereen wel een praatje wilt houden. ze is enthousiast over van alles en nog wat en kan dus soms ook uren doorpraten. ze is erg sociaal gericht en houdt er ook van om vrienden te maken. ze houdt er niet van om buitengesloten te worden en doet dus ook altijd haar best om er bij te horen.