Marieke

4915

Actief

"Hide away, they say, no-one will love you as you are."

Onderwerp: [Looking For] A reason to stay ma 5 feb 2018 - 10:12

---

(klik de cirkelvormige icoontjes)

A reason to stay

What's this all about?

looking for...

Hoi hoi :3 Ik zoek iemand voor Fisheye en ik hoop dat ik zo iemand kan vinden xD

Fisheye zal achterblijven in de bergen wanneer de Clans weer vertrekken naar hun eigen gebied, dit is haar eigen keuze en ze heeft hier ook een reden voor; Fisheye voelt zich een beetje een blok aan het been van de Clans en wil hen niet opnieuw in de weg zitten tijdens de lange reis tussen de bergen en het Clangebied.

Maar naast deze reden zoek ik nog een extra reden, een reden die misschien nog wel belangrijker/groter is dan de reden die ik zojuist genoemd heb. Ik zoek een kat, een Tribekat om precies te zijn. Voor meer informatie over wat ik precies zoek kun je op het

iii.

tab in deze sheet klikken.

Fisheye

about the ThunderClan molly with the ugly eye

about

Voor degenen die Fisheye niet goed kennen zal ik hier even een korte beschrijving van haar geven :3c

Fisheye is een wit-bruine tabby ThunderClan poes die merendeel van haar leven in de Elders' Den in het ThunderClankamp heeft doorgebracht vanwege haar handicap, een opgezwollen oog dat zo goed als blind is. Dit oog is niet altijd gezwollen geweest, de zwelling is bij haar op jonge leeftijd ontstaan door een niet goed genezen oogontsteking.

Fisheye is erg onzeker over zichzelf, haar oog schrikt andere katten meestal een beetje af. Ze is vriendelijk, maar niet bepaald extrovert.

A stranger like me

Looking for a friend

a friend!

Ik zoek een Tribekat die een vriendschappelijke band met Fisheye krijgt. Het hoeft geen hele hechte vriendschap te zijn, zo lang Fisheye maar een beetje het gevoel kan hebben dat ze deze kat kan vertrouwen. Ik heb geen voorkeur voor wat voor persoon deze Tribekat precies is, ik zoek gewoon een soort vriend(in) voor Fishy :3

De "vriendschap" tussen Fish en de Tribekat zal haar uiteindelijk het idee geven om bij de Tribe proberen te komen wanneer/nadat de Clans vertrekken, al is het nog afwachten of dit gaat lukken. Als het haar niet lukt om de Tribe of Rushing Water te joinen, zal ze waarschijnlijk als een soort Rogue in de bergen blijven wonen,

maar dat zie ik nog wel wanneer de tijd daar is

.

Ik hoef geen enorm lange aanmeldingen of zo, gewoon een beetje een korte beschrijving de kat is waarschijnlijk goed genoeg. Het mag voor mijn part zowel een bestaand account zijn als een nieuwe ;3
WazBeer

12012

Actief

Burning like embers, falling, tender, Longing for the days of no surrender, years ago.

Onderwerp: Re: [Looking For] A reason to stay ma 5 feb 2018 - 10:28

---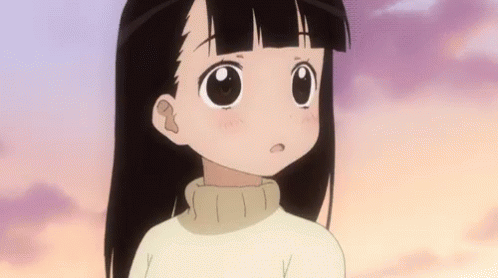 Daniëlle

257

Actief

Be proud of all the scars, they make you who you are


CAT'S PROFILE
Age: Forever young, I want to be forever young (32 moons)
Gender: She-cat ♀
Rank: Queen
Onderwerp: Re: [Looking For] A reason to stay wo 7 feb 2018 - 6:57

---

Ik bied Moraine aan.

En als Fisheye niet word geaccepteerd kan ze altijd samen met Lilise komen wonen.

Be proud of all the scars, they make you who you are

Mudpuddle | Moraine • | Lilise | Dogpaw | Marshfire | Stonekit | Mourningchant | Watercolour | Butterflykit

:::