Onderwerp: Re: Time to have fun vr 8 maa 2019 - 12:05

---

Ze verdachten haar van hun besluipen, en ja technisch gezien deed ze dat ook. Maar zij noemde het liever 'dicht achter iemand aan lopen.' De calico grinnikte zachtjes terwijl ze met haar poot een en weer schudde. 'Nou nou,' begon ze met een valse rustige uitstraling. 'Ik ga en sta anders waar ik wil hoor, ik kwam jullie per ongeluk tegen.' dat was haar verhaal en daar zou ze ook bij blijven. Al verwachtte ze niet dat Bloodpaw en Beechpaw haar zullen geloven, zelfs niet onder de invloed van Catnip.
Onderwerp: Re: Time to have fun vr 8 maa 2019 - 19:49

---

Gloriousreign was hun toevallig tegengekomen? Ze geloofde het voor geen meter. Ze vernauwde haar ogen dan ook wat terwijl ze naar de warrior keek voor ze haar blik weer naar Bloodpaw liet gaan. "Hoe denk je dat we haar uit die boom kunnen krijgen?" Sprak ze zachtjes, hopelijk zacht genoeg dat Glorious het niet zou horen. Ze moesten tenslotte iets terugdoen tegen de warrior als ze hen echt had achtervolgd. Ze deed een paar wankele stappen naar voren en liet haar blik weer naar de poes gaan. "Het lijkt er toch echt meer op dat je ons achtervolgd hebt." Wie zou anders helemaal naar de twoleg place gaan in hun eentje?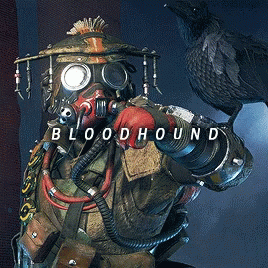 Mark

354

Actief

"Blood is just red sweat"

Onderwerp: Re: Time to have fun za 9 maa 2019 - 16:54

---




Per ongeluk tegen gekomen? Vast. Bloodpaw trapte daar niet in en geloofde haar woorden dus voor geen meter. De tom bleef de dus de warrior aankijkend alsof hij haar in de gaten hield maar had wel ondertussen zijn oren naar Beechpaw gedraaid zodat hij haar woorden doorkreeg. Ze vroeg hoe ze de calico warrior de boom uit konden krijgen. De medicine cat apprentice hield zijn schouders op maar toen schoot er enkele super goeie ideeën in zijn kop- al waren deze in werkelijkheid totaal niet super en juist flop, maarja onder invloed van catnip leek alles geniaal te zijn. "We kunnen blaffen! Dan word ze bang, of of of- uh. Misschien kunnen we iets naar der toe gooien zodat ze schrikt en wegrent. Of misschien kunnen we de boomstam heel erg heen en weer bewegen en haar er uit schudden." Fluisterde hij in de oor van de tabby she-cat. Dit klonk echt slim jo. Schouderklopje voor hem (a) "Het lijkt er toch echt meer op dat je ons achtervolgd hebt." "Ja, wat kom je anders hier doen bij de twoleg place? niet om even je behoefte te doen neem ik aan." De tom grinnikte nadat hij het woord 'behoefte' uitsprak. Zag je het al voor je? Gloriousreign die rustig zat te kakken in een twolegs tuin. Om te gieren!
Onderwerp: Re: Time to have fun ma 11 maa 2019 - 19:48

---

Op de woorden van de kater moest de kattin wel even hard puffen en een luide snauw geven. Wat peuter zeg, om over dat soort dingen te spreken. Onder invloed van kattenkruid of niet. De calico schudde met haar kop. 'Genoeg over mij,' sprak ze om het onderwerp te kunnen veranderen. 'Jullie zijn veel interessanter.' greens ze, terwijl ze wat rechter overeind ging zitten. Voorzichtig zodat ze niet zou vallen. Gloriousreign klapte haar poten bij elkaar een grinnikte luid. 'Kijk hoe close jullie zijn! Kan toch niet enkel onder vrienden vallen toch?'
Onderwerp: Re: Time to have fun di 12 maa 2019 - 18:02

---

Bloodpaw kwam nog met best wel goede ideeën ook al betwijfelde ze of blaffen zou helpen, maar boomschudden zou misschien werken! "Boomschudden!" Zei ze dan ook en liep met wankele stappen naar de boom toe waar ze haar nagels in de bast sloeg en begon te bewegen. Natuurlijk kreeg ze de boom nog geen milimeter verschoven. Ze besloot verder voor nu Gloriousreign te negeren. Het was niet de eerste keer dat ze die woorden uit de mond van de poes had gehoord. Kon ze dan niet begrijpen dat ze gewoon vrienden zijn? Ze deed haar best momenteel om de poes uit de boom te krijgen en kon zich dan ook niet op iets anders focussen, zoals antwoorden. Het kostte haar al genoeg moeite om niet om te vallen.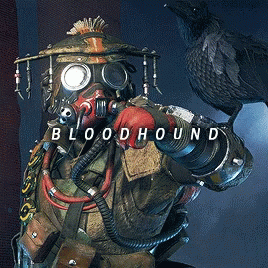 Mark

354

Actief

"Blood is just red sweat"

Onderwerp: Re: Time to have fun wo 20 maa 2019 - 17:52

---




Bloodpaw was best trots op zich zelf dat zijn brein zulke goeie dingen kon bedenken. Beechpaw leek zijn ideeën goed te keuren vooral de ene waarbij je de stam van de boom zo hard heen en weer te wiebelen dat Gloriousreign de boom uitgeschud werd. De she-cat rende dan ook naar de boom toe waar de calico warrior in zat en Bloodpaw volgde haar op haar hielen. Snel sloeg hij net als haar zijn klauwen in de stam en begon zijn gewicht in te zetten. Hij was best zwaar.. dus de boom in beweging zetten zou wel moeten lukken toch? Beechpaw deed net zo fanatiek mee zoals hem. Ondertussen negeerde hij de warrior boven op de tak. Het interesseerde hem niet wat ze zei over hoe close hij met Beechpaw was. Ze was zijn beste vriendin en niet meer. Stomme calico.