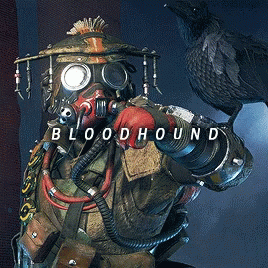 Mark

395

Actief

"Blood is just red sweat"

Onderwerp: real men use fists ma 25 maa 2019 - 19:01

---




De tom had vandaag gevraagd aan zijn mentor als hij even een uurtje of twee wat anders mocht doen en de grijze medicine cat had ingestemd. Bloodpaw was druk geweest en had al zijn taken voor vandaag al klaar en dus had Acefray geen moeite om hem voor eventjes te missen. Vandaag wou hij namelijk een middagje meedraaien met de andere apprentice's maar toen hij het open plaats van het kamp opliep merkte de maine coon op dat de trainingsgroep al van start waren gegaan en dus al weg waren. Een beetje sip trok de tom met zijn oor en ging zitten. Ace was druk dus hem zou hij nu niet lastig vallen met de vraag als hij met hem wou gaan trainen. Veel jacht en vecht trainingen had hij niet gehad en daar wou hij graag verandering in brengen. Hoewel med cats eigenlijk nooit vochten zal hij nooit vergeten wat er met hem en Acefray gebeurd was bij de Windclan grens. Als de grijze medicine cat niet had kunnen vechten dan hadden ze beide misschien nu wel met Starclan gewandeld. Bloodpaw wou er dan zeker van zijn mocht er ooit iets gebeuren dat hij zichzelf of andere kon beschermen. De med cat app liet zijn blik rond glijden voor mogelijke katten die goed konden vechten en ving Acorndust zijn gestalte op. De deputy zou vast en zeker een goeie vechter zijn. De zwart met rood gevlekte tom liep dan ook meteen op de vader af van zijn beste vriendin en begroette hem met een respectvolle neeg van zijn kop. Hij zal nooit vergeten hoe de bruine tom voor hem opkomen was bij Windclan en hem geholpen had toen hij gewond geraakt was door twolegs en hun vuurwerk. Wat Beechpaw ook voorn daddy issues had met Acorndust, hij zal altijd opkijken tegenover deputy. "Meneer." Klonk zijn stem. "Zou u mij willen helpen met een gevechtstraining? -Als u natuurlijk niet druk bent." Vroeg hij.
Cynthia

1950

Actief

Onderwerp: Re: real men use fists di 26 maa 2019 - 12:59

---

Vandaag had hij Settledpaw vrijgelaten om te doen wat hij wilde. Soms had een apprentice even een dag rust nodig. Hierdoor had hij alleen vandaag zelf ook geen training te geven, waardoor hij ineens met wat vrije tijd zat, waarvoor hij nog niet had bedacht wat te doen. Er waren namelijk genoeg opties. Voor hij iets kon beslissen werd zijn aandacht door Bloodpaw getrokken die hem aansprak en vroeg of hij een vechttraining wilde geven. Acefray had het waarschijnlijk druk, waardoor hij dit niet kon doen en hij vond het niet erg om de medicine cat apprentice wat bij te brengen. Als Bloodpaw er tenminste maar niet vanuit ging dat hij het hem makkelijk zou maken. "Dat is goed, verwacht alleen niet dat ik het je makkelijk ga maken." Sprak hij alvorens de apprentice mee te wenken met zijn staart. Ze zouden vast wel een goede plek kunnen vinden om dit te doen.