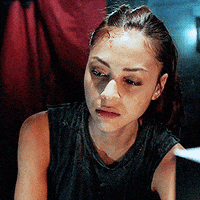 Nynke

303

Actief

» Still awesome

CAT'S PROFILE
Age
:
» i died when i was nineteen moons
Gender
:
She-cat ♀
Rank
:
Onderwerp: The game is on! vr 24 feb 2017 - 17:09

---

Nadat ze met wat andere kittens de leider had aangevallen, had ze dus een nieuw spelletje. Deer staarde daarom ook met gespleten oogjes naar de ingang, wachtende wanneer er weer een bezoeker doelwit binnen zou komen. Wanneer dan een kat binnen zou komen, zou ze zo snel mogelijk op diegene afstormen en dan één van de poten omklemmen en nooooit meer loslaten. Echt nooit, nooit, nooit meer. Ja, dat was leuk! Maar nu nog een slachtoffer. Kittens waren nog niet zo geduldig, en al dat wachten was ook best wel saai. Pfff, de tuxedo liet haar pootjes uit het nest bungelen, en haar mondhoekjes trokken omlaag. Nou, waarom kwam er niemand? Dan kon het spelletje niet gespeeld worden!

- eerste post Thornfang c:
Freedje

531

Actief

Onderwerp: Re: The game is on! za 25 feb 2017 - 21:06

---

Geïrriteerd zijnde schudde Thornfang met zijn vacht zodat de druppels om hem heen vlogen. Hoewel hij het meeste van de tijd niet eens in de gaten had dat de koude regen tegen zijn vacht sloeg, irriteerde het hem vandaag wel omdat zijn lange vacht, die sowieso al oncontroleerbaar was, echt alle kanten op hing. En een natte, lange vacht was allesbehalve leuk. Die zou hij binnen de kortste keren moeten gaan wassen, want hij wilde niet dat zijn kittens nat zouden worden als ze zich erin verborgen. Vooral Feverkit vond het leuk om zich helemaal op te krullen in zijn vacht zodat ze het lekker warm kreeg en zij was juist de zwakkeling tussen zijn kittens. Niet als in dat ze niks kon of dat ze minder was dan de andere kittens, maar dat ze minder weerstand had. Ze werd sneller ziek. Jeetje, wat was hij toch bruut in dingen uitleggen. Nee, zijn dochter was zeker niet een zwakkeling op zich. Oh. Laat ook maar. Hij onderdrukte een zucht en schudde zijn kopje zodat hij zich niet langer bezig hoefde te houden met zijn conversatie in zijn hoofd. In plaats daarvan liep hij in de richting van de nursery zodat hij dichter bij zijn dochters was en een beetje beschut zijn vacht kon drogen. De tom stapte half de nursery binnen en begon vervolgens zijn tong met lange halen over zijn vacht te halen. Het water drupte de nursery binnen, maar de meeste druppeltjes werden opgevangen door Thornfang's tong. Hoe langer hij met zijn lange vacht leefde, hoe beter hij wist hoe hij het moest verzorgen en het het snelste kon drogen. Nadat hij klaar was keek hij op… en zag een kitten ingespannen naar hem kijken. 'Wat ben je van plan?' vroeg hij wantrouwig, maar met een speelse ondertoon. Kittens konden hem immers echt blij maken in deze duistere periode.