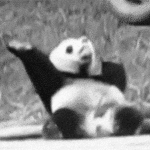 Queen M

131

Actief

Nøthing kills a man faster than his øwn head.

Onderwerp: Absence vr 21 jul 2017 - 10:24

---

Hallo mensjes,

Ik zou het maar eventjes kort houden; proberen* ik ben de aankomende weken een stuk minder actief. Normaal zat ik 24/7 op Warrior cats want no life maar vandaag is nou echt de zomervakantie begonnen voor iedereen en ik ga ook lekker genieten zoals de rest. Trips, vakanties en dagjes/weekendjes weg komen er dus ook aan. Daarnaast ben ik ook waarschijnlijk de hele vakantie bij me vriendin dus veel tijd heb ik ook niet om eventjes rustig een dagje te posten want me gf houd er heel erg van om bezig te zijn :') dus de kans is dus niet groot dat dat gebeurd. Jank (ik ben zo lui)

Natuurlijk kom ik wel online springen zo nu en dan om belangrijke dingen te checken maar posten zouden er niet veel komen. Excuses naar de mensen waarmee ik plots/topics had. Ik probeer alles gewoon draaiende houden maar het zal even een stuk langzamer gaan dan normaal.



Ook belangrijk:

Er zit twee mega brandblaren op me duim dus posten is niet heel fijn. Want ik post altijd via mijn telefoon ;3;  


De dagen dat ik zeker weten niet online ben door vakanties, tripjes ect:

- 4 Juli t/m 26 twee daagjes naar Duitsland met gf daar is geen wifi probs dus ik zal dus niet online komen :c

- 21 aug t/m 31 naar Denemarken met gf, ik weet niet of daar wifi is tho. Als dat er wel is kom ik s'avonds dingetjes checken maar de kans is klein.

- overige datums komen hier.


Ik wens iedereen een fijne vakantie x, M
M

823

Actief

"I swear I heard demons yelling"

Onderwerp: Re: Absence zo 30 jul 2017 - 10:50

---

- (vandaag) 30 Juli t/m 2 aug Ik ben een weekendje naar Duitsland vandaag met me vriendin, geen idee als daar wifi is. Als het er wel is kom ik s'avonds af en toe dingen checken voor de rest ben ik afwezig~!

The world around us is burning

But we're so cold

:::::
Onderwerp: Re: Absence za 19 aug 2017 - 16:48

---

- Morgen 20 aug t/m 1 sep Ik ga met me vriendin en schoonouders op vakantie. We gaan met de auto en zijn dus twee dagen bezig omdat we een overnachting pakken, ik heb geen wifi onderweg en idk of het hotel dat ook heeft dus ik ben sws 1a2 dagen offline als we op bestemming zijn zal ik weer online springen voor belangrijke dingen!

:::

Lmao thanks Hannah <3

Dankje Bunny <3
Onderwerp: Re: Absence ma 21 aug 2017 - 17:48

---

Me telefoon is tijdens de reis blijkbaar kapot gegaan en kan daarom niet posten. Af en toe kom ik online schieten om de belangrijkste dingen te checken om me vriendins telefoon voor de rest zal ik de aankomende dagen niet online zijn/posten

Sorry voor het ongemak x M

:::

Lmao thanks Hannah <3

Dankje Bunny <3
M

823

Actief

"I swear I heard demons yelling"

Onderwerp: Re: Absence wo 30 aug 2017 - 8:48

---

Zometeen vetrekken we weer en zijn we weer voor twee dagen op pad. Mijn telefoon is kapot maar heb gelukkig de laptop van me vriendin weten te bemachtigen zodat ik als ik geluk heb vanavond online kan springen als we gaan overnachten in een hotel. Als daar geen wifi is zie ik jullie weer over twee daagjes,

Liefs, M

The world around us is burning

But we're so cold

:::::