Esmee

1926

Actief

One by one they slipped and fell into the deep. Now all that's left for me is grief.

Onderwerp: Myrrha (Story) zo 10 dec 2017 - 18:04

---




Hey hoi!

Ik ben begonnen met het schrijven van... ja, eigenlijk is het geen verhaal haha. Eigenlijk ben ik bezig met het beschrijven en creëeren van een high fantasy wereld met de naam Myrrha. Het is in het Engels :')

Het zal op Wattpad komen te staan

(Klik voor wattpad link naar Myrrha)

, maar ik zal het eerste stuk dat ik heb geschreven ook hier plaatsen om te vragen wat jullie ervan vinden C;

1.1:

The Birth of Myrrha

Many millennia ago, at the very beginning of time itself, a beautiful golden star appeared in the dark universe. It was called Vaenegos, and from it's golden shining rays a mesmerizing woman was created; Nysa, the goddess of the stars, sun and moon. She had a pale skin, dark purple long and wavy hair and galaxies in her eyes. Overall she was astonishingly pretty, but deeply unhappy.

Another thousand years passed by, and all this time the goddess had been watching the universe around her come to life from her golden shell. Many worlds had been created during her life, and suddenly she decided that she wanted a world of her own. She longed for something that was truly hers. But, being relatively young and unexperienced for a goddess, she knew she wouldn't be able to achieve this on her own. So she created Aravis, god of nature and life. He had a skin dark like the earth, eyes blue like the sky, spoke words like fire and had a laugh that sounded like a rippling water stream. While Nysa possessed many great powers, she did not know how to create an entire planet, that had to be suitable for life aswel. Fortunately, her new friend did, thus he created the planet Myrrha. It was a dark, lifeless planet, and Aravis decided that he had to do something about it. But as he tried to make a flower seed grow with some water, he noticed that, even with his powers, he couldn't succeed. Nysa saw him struggling, and she desperately wanted to help, so she created a big, shiny orb to make him happy. And it truly did, because with the light of the newborn sun the seed began to develop tiny green leafs, and it kept growing and growing until a beautiful celestial white flower bloomed. Aravis and Nysa were both amazed, and soon they realized that they could create so much more together. So they did. And as this was their first planet, they might have went a little overboard with the thousands and thousands of animal and plant species and the stunning landscapes, but who could blame them?

They were happy, but Nysa felt like there was still so much more to accomplish. Other planets had for example humans and elves, Myrrha only had much simpler forms of life. Maybe it is time to take the next step, thought Nysa by herself. Thus she went to Aravis, who was sitting on a big silver rock and watching the waves of a calm, bright blue sea, and she spoke; "Let us make cities, roads and bridges. Let us make kings, queens, princes and princesses. Let us make fortune and hope, courage and wisdom, beauty and love, and war, vengeance, and death. Let us make a civilization."

So they did.

Laat even weten wat je vindt hihi.

x Esmee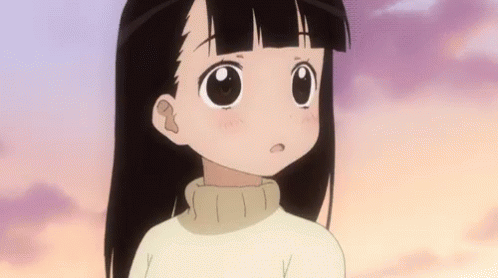 Daniëlle

257

Actief

Be proud of all the scars, they make you who you are

CAT'S PROFILE
Age
:
Forever young, I want to be forever young (32 moons)
Gender
:
She-cat ♀
Rank
:
Onderwerp: Re: Myrrha (Story) ma 25 dec 2017 - 8:20

---

Super!

Toen ik op de link drukte zag ik dat je inspiratie zoekt qua wezens. Wat denk je van centauren en centauresses (vrouwelijke centaurs)?

Be proud of all the scars, they make you who you are

Mudpuddle | Moraine • | Lilise | Dogpaw | Marshfire | Stonekit | Mourningchant | Watercolour | Butterflykit

:::
Esmee

1926

Actief

One by one they slipped and fell into the deep. Now all that's left for me is grief.

Onderwerp: Re: Myrrha (Story) vr 29 dec 2017 - 23:23

---

Bedankt!! <33
Oooh ja dat is een heel goed idee die ga ik opschrijven!
Onderwerp: Re: Myrrha (Story)

---