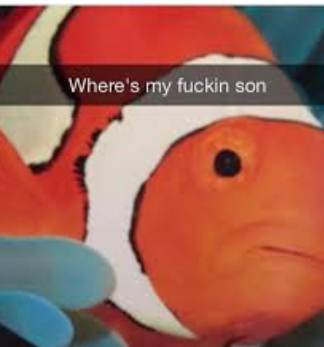 Blup

749

Afwezig

"Excuse me I'm not fat I'm fluffy"

Onderwerp: Re: Ready to change (Open) zo 13 mei 2018 - 12:34

---

Het was dat Demonslayer zijn geduld aardig goed kon behouden maar dat deze rat durfde om over zijn partner en kittens te oordelen begon hem van binnen te laten borrelen. Amberhunt gaf hem een kopje waardoor hij wat kalmeerde maar zijn ogen bleven op die van de kat voor hem gericht. Notherlight zocht ruzie met de verkeerde kat maar daar zal ze nog wel achter komen. Beschermend sloeg hij zijn staart om de rode tom naast hem en kneep zijn ogen langzaam samen. "Zit jij me soms uit te maken als een verrader, Nothernlight?" Spuugde hij. Zijn brommende stem koud. De ander goed laten doordringend dat ze heel gauw haar achterwerk moest keren voor ze straks terug in het kamp kwam zonder oren. Deze poes was starclanverdomme nog een kwijlende kitten geweest toen hij zijn warrior naam al kreeg, hij verwachte respect van haar zoals ze elke senior warrior moest behandelen. "Ik stel voor dat je heel gauw je neus uit mijn zaken haalt voor ik hem er af klauw. Hoor ik 1 woord van jouw dat je Amberhunt of mijn kits zit te verhoren dan zwaait er wat." Hij kneep zijn ogen samen. Voor hij zich omdraaide en Amberhunt een lik over zijn oor gaf hem en tegen hem murmelde dat ze maar terug moesten gaan naar het kamp. "Laten we gaan, ik heb prooi voor ons en de kits gevangen, ze wachten op ons"

::::
Sans

269

Actief

Onderwerp: Re: Ready to change (Open) zo 13 mei 2018 - 13:26

---

Woorden werden naar haar hoofd gevolgen- en niet allemaal even vriendelijk. Vooral die van de grotere kater; waren meer dreigementen. Ergens waar Northern al helemaal niet van gediend was- en hij had ook niet het recht om zo tegen haar te spreken. Want, ze zei niks verkeerds; als hij geen vragende ogen naar hem wilde hebben moest hij alles zo open houden, geen wonder dan andere vragen gingen stellen. En dan die gene bedreigen? Hij durfde wel, maar dat deed zij ook. Want ze was nog lang niet klaar met deze 'familie' wat hij ook zei, de kater kon haar toch niks maken. De zwart-witte poes vernauwde haar ogen, maar bleef veder stil. Wetend dat het geen zin had om veder te praten; ze had veder ook geen zin in een hele confrontatie. En niet dat twee tegen een eerlijk was. Ze hoorde de vervolgend de kater tegen zijn mate praten- ze kon niet goed uitmaken wat hij zei maar wist wel dat ze weg gingen. Prima, mooi eindelijk. rot op.
Bo3

3421

Actief

"I'm forced to deal with what I feel"

Onderwerp: Re: Ready to change (Open) zo 13 mei 2018 - 14:32

---

verdomme, nu moest hij weer gered worden door iemand anders. Amberhunt voelde zich op dit moment heel erg de prinses in nood. Niet dat hij Demonslayer niet dankbaar was, hij wilde hier ook dolgraag weg. Na wat Demon allemaal zei kwamen er geen woorden meer uit Northernfaith, wat hem niet gerust stelde. Ze was erop uit hen in de problemen te brengen. Demon stelde voor om weg te gaan en Amberhunt knikte. "Ja, is goed. Mompelde hij, nogal beschaamd. Hij voelde zich een lafaard, maar hij kon hier niet blijven. En dus stond hij op en volgde zijn mate met gebogen kop.

Art:

Bedankt Robin! Thanks Rebecca!Thanks Marlie!