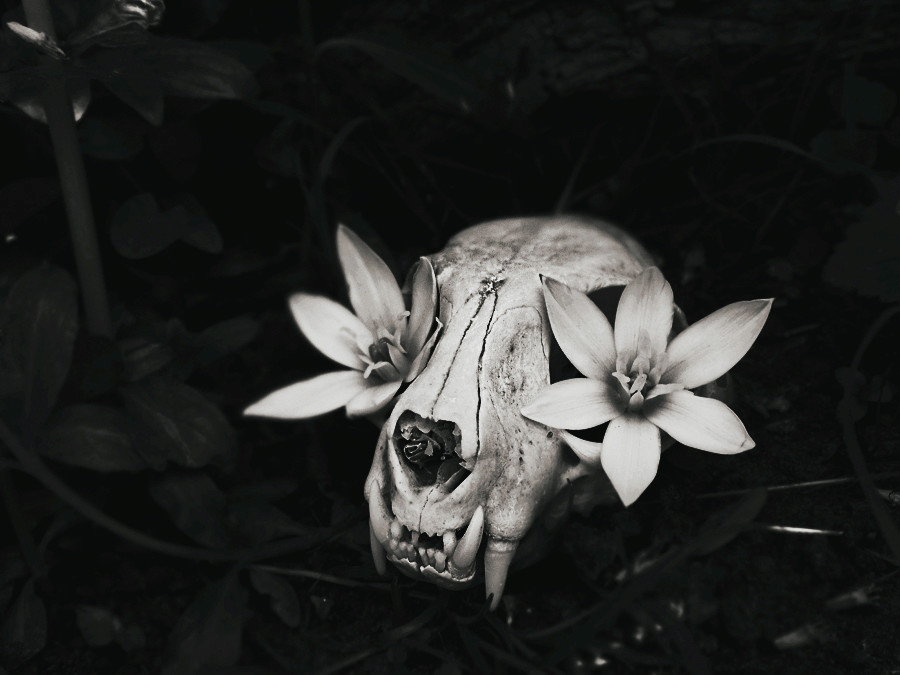 Kip

149

Actief

Warning; Fragile
Please handle with care

Onderwerp: Catch up with the sunrise. wo 18 jul 2018 - 12:54

---

Haar spieren deden pijn, omdat ze dit soort uitstapjes niet gewend waren. Ze was klein en fragiel, haast alsof haar lichaam niet gebouwd was voor vechten noch jagen. Toch was het haar gelukt, deze ene keer was het haar gelukt. Het had haar al haar wilskracht gekost en ook geluk was om de hoek komen kijken, maar Mistpaw had een musje weten te vangen. Geen echte prestatie voor menig ander kat van haar leeftijd, maar voor haar wel. Ze had een enorme achterstand opgelopen, door haar angstige natuur, slechte zicht en de vervalling van Crowfur's trainingen. Andere katten hadden geprobeerd haar dingen bij te brengen, maar het had telkens weinig succes gehad. Toch werkte ze hard, zo hard, alleen ontging dat vaak aan het oog. Stukje bij beetje wierp dat wel zijn vruchten af, al duurde het veel en veel langer dan bij de andere apprentices. Dit was de eerste vogel die ze ooit had gevangen, de allereerste. Daarom kon ze dan ook niets anders dan een een beetje trots in haar ogen hebben staan toen ze het kamp in kwam lopen. Niemand keek echter op van een apprentice met een musje tussen haar kaken geklemd, niemand complimenteerde haar erover, zoals ze kinderlijk gehoopt had. Haar vader was ergens anders, haar moeder kon ze het niet laten zien omdat ze zich tussen de sterren bevond. De jonge poes zuchtte wat beteuterd en legde verslagen het musje neer op de prooistapel, waar het plots een stuk kleiner leek dan menig ander stuk prooi. Mistpaw droop af naar de rand van de apprentice den, het was ook stom geweest om blij te zijn met zo iets kleins.



[Eerste post Quickpaw!]


Well I have brittle bones it seems
I bite my tongue and I torch my dreams

Have a little voice to speak with
And a mind of thoughts and secrets
»Quinty«

28

Actief

"Seriously? Seriously? Lame"

Onderwerp: Re: Catch up with the sunrise. ma 30 jul 2018 - 21:44

---

De kater rende door het gebied heen, met een muisje tussen zijn kaken geklemd. Het was nog een hele klus geweest om 't beestje te pakken te krijgen, het had de neiging om de hele tijd weg te rennen en dan onder de boomwortels te gaan zitten. Maar uiteindelijk had Quickpaw hem toch te pakken gekregen en nu droeg hij het diertje trots het kamp binnen.
Toen hij net het kamp binnen kwam, viel zijn blik op een andere apprentice die zo te zien net de voedselstapel had bijgevuld. Met zijn blauw/groene ogen volgde hij het poesje, waardoor hij stil was blijven staan en een andere warrior geïrriteerd op hem begon te mopperen dat hij de ingang stil hield. Snel wandelde Quickpaw door en liep naar de voedselstapel om het muisje erbij te leggen. Daarna liep hij in de richting van de andere apprentice. "Hey Mistpaw," miauwde hij op een vrolijke toon, terwijl zijn pluizige staart heen en weer zwaaide. "Ik zag dat je een muisje op de voedselstapel had gelegd. Moeilijke jacht gehad? Ik heb zo veel ruzie gehad met een muis, de hele tijd tussen de boomwortels schieten." Misschien ratelde hij een beetje te veel, maar daar was het Quickpaw nou eenmaal voor.

"Magic is supposed to be scary. Love is supposed to hurt. Ecstasy needs a little fear."