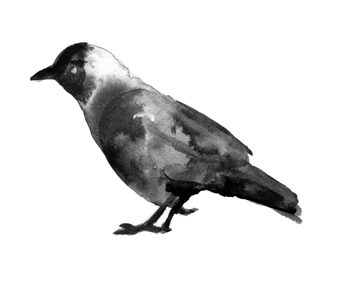 Kip

324

Actief

»"So, what would you little maniacs like to do first?"«

Onderwerp: Hot mess. ma 17 dec 2018 - 20:30

---

Oh huh, sneeuw. De kater keek wat verward op naar de hemel, waar kleine witte vlekjes naar beneden vandaan dwarrelden. Het was koud, absoluut, en die sneeuw was fun and all, maar zorgde er ook voor dat zijn zwarte vacht onwijs opviel. Gelukkig had Shark 'm hardhandig bijgebracht hoe je moest jagen, dus toch was het geluk een dikke duif te pakken te krijgen. Er waren een paar dingen waar Jackdaw ontzettend veel van hield, slapen en eten waren daar twee zeer belangrijke van. Nadat hij de duif dan ook heerlijk verslonden had, besloot hij zijn tijd te verdoen in het park. Hoewel de sneeuw hem koud liet -haha grappig- vond hij het wel grappig dat het kleine, aangelegde meertje bevroren was. Zonder echt na te denken zette hij er zijn poten op, waarna hij een beetje uitgleed maar al snel z'n evenwicht vond. Hehe, dit was nog best grappig ook. Als hij nou eens iemand had om mee te schaatsen....

[&Satsui]

"It was a slight on my honor, so he deserved it,"

"But we're talking about the most brilliant mind this world's ever seen!"