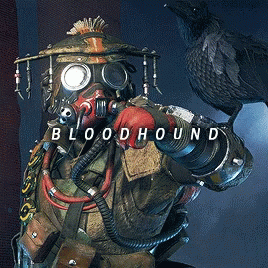 Mark

488

Actief

"Blood is just red sweat"

Onderwerp: The not amazing spider-man. vr 26 apr 2019 - 10:01

---

De jonge medicine cat apprentice was vandaag buiten het kamp te vinden. Pepperkit werd gelukkig met de dag wat beter en nu durfde de tom met een gerust hart weer wat van haar verwijderd te zijn inplaats van maar 2 meter afstand. Als ze al een kuchje liet horen stond hij met alarmbellen al naast haar bed maar Acefray had hem nu eindelijk verteld dat hij eens rustig aan moest doen. Vooral omdat ze nu al een stuk beter was dan voorheen. Bloodpaw stemde in en was dus naar buiten gegaan om wat spinrag te zoeken. De voorraad was klein, ook al was newleaf aangebroken. De planten groeide in de middagzon maar zodra de avond viel kwam de koude nachtvorst weer vanuit de bergen aangewaaid en verwoeste de kou de bloemen weer. Het maakte de maine coon rusteloos, want wat als niet alleen Pepper ziek werd maar straks ook meerdere clangenoten? Ze zouden nooit genoeg kruiden's hebben om iedereen te kunnen helpen. De tom keek wat bezorgd toen zijn blik viel op een paar slap hangende plantjes veder op. Geweldig.. die hadden dus de nacht ook niet overleefd. De tom zuchtte en liep veder tot de plek waar vaak vele spinnenwebben te vinden waren, dit keer met het plan om niet weer verstrikt te raken in het plakkerige spul. Niet dat zijn plan lukte want na enkele minuten zat zijn dikke zwart met rood gevlekte vacht al weer vol. De tom was namelijk geconcentreerd bezig tot een duif uit het niks met kletterende vleugels wegvloog, Bloodpaw schrok zich te pleuris en viel voorover, zo de boel spinnenwebben in. Verdomme..
Renske

1379

Actief

Even dust was made to settle. And if we're made of dust, then what makes us any different?

Onderwerp: Re: The not amazing spider-man. za 27 apr 2019 - 19:09

---

Settledpaw had zijn groene ogen strak gericht op een duif. Dit was een best hapje en Settledpaw was gebrand om de vogel binnen te halen voor zijn clan. Zonder te knipperen sloop hij lichtvoetig, maar snel dichterbij. Bij vogels moest je altijd snel zijn, want je wist nooit wanneer hij op zou vliegen. Helaas tilde hij één achterpoot net niet hoog genoeg op en streek het net iets te hard over een verdroogd blaadje, wat zacht geritsel veroorzaakte en de duif keek op, recht in de ogen van de apprentice. Settledpaw deed nog een poging en sprong vooruit, klauwen uitgestrekt. Maar hij was te laat. Met een alarmkreet en luid gekletter vloog de duif op en het enige wat Settledpaw ving was modder. Een gefrustreerde grom kwam uit zijn bek toen hij de duif van zijn netvlies zag verdwijnen, maar zijn frustratie werd al snel afgeleid. Praktisch naast hem hoorde hij luid geritsel en een doffe plof. Hmm? Settledpaw liep een bosje om en daar zag hij Bloodpaw, de medicine cat apprentice vol met zijn snufferd op de grond liggen. De jonge kater lachte hartelijk om het vermakelijke schouwspel. Dit was vast niet de bedoeling. Hij kon zich niet voorstellen dat StarClan zich zo dicht bij de grond verstopte. 'Wat doe jij nou?' sprak hij geamuseerd, dichterbij de jonge apprentice wandelend en zijn snorharen trilden van plezier.  


But if the world was ending
You'd come over, right?
You'd come over and you'd stay the night
Would you love me for the hell of it?
All our fears would be irrelevant