Onderwerp: Re: Drug addiction zo 9 jun 2019 - 15:10

---

Ze kreeg de vraag wat zij wilde doen, terwijl ze juist gehoopt had dat hij met iets zou komen. Kort dacht ze na, meer catnip kon altijd, maar wat erna? "We kunnen de rest van de catnip gebruiken en dan... geen idee eerlijk gezegd." Hoe kon ze geen ideeën hebben? Dit klopte niet. Hoopvol keek ze naar Bloodpaw of die misschien nog met iets zou kunnen komen. Tenslotte waren er veel dingen die ze konden doen, maar haar brein leek niet mee te willen werken om dingen te verzinnen.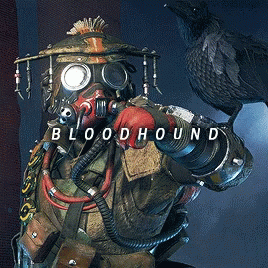 Mark

486

Actief

"Blood is just red sweat"

Onderwerp: Re: Drug addiction wo 10 jul 2019 - 17:03

---

De rest van de catnip gebruiken? Bloodpaw hield zijn schouders op bij de voorstel van Beechpaw. Waarom ook niet? Het zou zonde zijn om het niet te gebruiken! De medicine cat apprentice dook op de catnip als een gier die een oud aas kwam stelen. Hij nam een van de laatste blaadjes in de mond (ook dus wat achterlatend aan beechpaw ofcourse) en kauwde hier vol genot op. De tom werd weer door de gekke maar aanlokkende smaak in zijn mond verrast. Hij wist in ieder geval zeker dat dit niet de laatste keer zal zijn dat hij deze overheerlijke smaak proeven zal. Snel kauwde de tom door tot hij slikken moest. Hmm. Bloodpaw likte zijn lippen en neus af voor hij zijn ogen richtte op zijn poten, die langzaam maar erg zeker, steeds zwaarder leek te worden. Sloffend alsof er betonblokken vast zaten aan zijn poten, stapte hij enkele stappen naar voren voor hij zichzelf overgaf aan het gewicht en tegen de holle boomstam ging liggen. Phoe phoe. Wat voelde hij zich ineens als een zak aardappels zeg. Raar..
Onderwerp: Re: Drug addiction di 16 jul 2019 - 19:25

---

Bij de knik van de ander begon ze zelf de laatste restjes van de catnip te gebruiken. Ze wist niet of dit een verstandig plan was, maar wilde er eerlijk gezegd ook niet te veel over nadenken. Dat was tenslotte ook niet gemakkelijk als het op catnip aankwam. Het leek al effect te hebben op Bloodpaw, maar niet het effect dat ze verwacht had. De kater leek loom te worden en niet veel later begon ze het zelf ook te merken. Het voelde alsof alles ineens een stuk slomer ging dan het hyperactieve van net. Wat was dit? Ze probeerde richting Bloodpaw te lopen, maar de coördinatie met haar poten ging niet zo goed, waardoor ze naar de grond zakte en wat fronsend voor zich uit keek. Ze begreep het niet goed wat er nu gaande was en haar hersenen wilden ook niet meewerken.