Elfje

227

Actief

And in that timeless long gone hour, words of nonsense still had power

Onderwerp: Opvoedkundige gezocht do 22 aug 2019 - 15:39

---




OPVOEDKUNDIGE GEZOCHT
Family Search



Okay, dus zoals jullie al hebben gemerkt is Crabkit een beetje een brutaaltje. Ze ziet zichzelf als het leidertje van haar broertje en zusje die een stuk makkelijker in de omgang zijn. Maar ze kunnen haar natuurlijk niet echt manieren en de hele mikmak aanleren dat bij het opvoeden van een kitten hoort. Daarom zoeken Camilla, Eline en ik dus (pleeg)ouders voor Shrimpkit, Hermitkit en

de duivel

Crabkit. Natuurlijk hebben wij hier wel wat eisen voor, want we willen een actieve familie. De eisen zijn dan ook simpel: Je moet actief zijn en zo nu en dan een topic met de kiddo's aangaan.

En als er nog iemand geintereseerd is in een oudere broer of zus, of een neef of nicht of andere verre familie horen we dat natuurlijk ook graag. Voor een oudere broer of zus gelden echter wel dezelfde eisen als voor de (pleeg)ouders. Aangezien directe familie wel graag actief moet zijn.

Ben je geïnteresseerd? Reageer maar!



Amyyy

10

Actief

Onderwerp: Re: Opvoedkundige gezocht do 22 aug 2019 - 15:49

---

Ik heb Coyote wel als oudere sib? Zij is ook best wel brutaal en dat kan Crab misschien wel aanzetten om dat dus ook te doen?

S P I D E R B E L L Y

Julia

1917

Actief

I needed some space to lay myself out, so that I could decide which pieces I wanted to pick up

Onderwerp: Re: Opvoedkundige gezocht do 22 aug 2019 - 17:20

---

Ik heb Icecream voor jullie als pleegpapa c: . Is ook goed voor zijn zelfvertrouwen, want dan moet hij wel streng zijn met Crabkit om hem heen haha. Hij is zelf ook nog wel jong en jong warrior geworden, maar het is een liefdevolle goedzak dat wel <3 .

Judge me

by the cats I avoid[Low posting account]
Camilla/Debbie

349

Actief

Shrimp is the fruit of the sea

Onderwerp: Re: Opvoedkundige gezocht do 22 aug 2019 - 18:42

---

@Chawl schreef:

Ik heb Icecream voor jullie als pleegpapa c: . Is ook goed voor zijn zelfvertrouwen, want dan moet hij wel streng zijn met Crabkit om hem heen haha. Hij is zelf ook nog wel jong en jong warrior geworden, maar het is een liefdevolle goedzak dat wel <3 .

Wij vinden Icecream heel leuk voor als pleegpapa c: Hij past ook wel goed bij het nestje, dus dat is geregeld haha

dream on
Julia

1917

Actief

I needed some space to lay myself out, so that I could decide which pieces I wanted to pick up

Onderwerp: Re: Opvoedkundige gezocht vr 23 aug 2019 - 7:13

---

Leuk, ik zal een topic voor ze gaan maken dan =D !

Judge me

by the cats I avoid[Low posting account]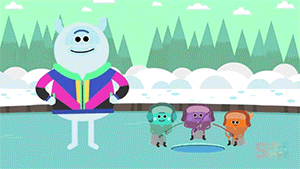 Julia

486

Actief

All that is gold does not glitter,
Not all those who wander are lost;
The old that is strong does not wither,
Deep roots are not reached by the frost

Onderwerp: Re: Opvoedkundige gezocht vr 23 aug 2019 - 10:23

---