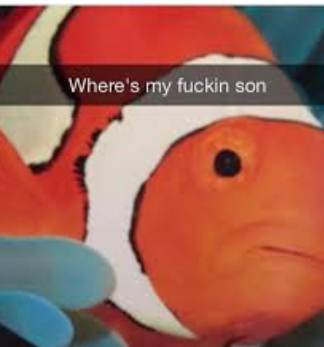 Blup

754

Afwezig

"Excuse me I'm not fat I'm fluffy"

Onderwerp: [aanmelding's topic] Pinewoods special drill - event di 3 dec 2019 - 12:39

---

Demonslayer rekte brede schouders toen hij in het midden punt van het kamp ging zitten. Zijn keel schraapte kort voor hij zijn brommende stem over het kamp liet klinken: "Katten van Shadowclan." Begon de massieve senior warrior, kort wachtend tot hij zeker wist dat enkele oren naar hem luisteren zal. "Vandaag zal er een special drill plaatsvinden rond middernacht. Het punt is om onszelf te trainen in het donker voor het geval Bloodclan of een andere dreiging ons zouden aanvallen in de nacht. Acorndust en ik zullen deze drill leiden en houden bij de pinewoods." Klonk zijn zware stem. "De drill zal zich door tweeën splitsen: de eerste team gaat aanvallen de andere team verdedigt. Voor wie mee wilt: Nu is je kans om je aan te melden." Hij knikte kort naar de katten die zich rondom hem hadden verzamelend. Tijd om aan te slag te gaan. Wie team 1 of 2 zou leiden was nog eventjes geheim maar hij voelde de adrenaline al door zijn lijf gieren; het zou een drill worden om nooit te vergeten.

OCC: Dit is een special drill! Wil je meedoen? Schrijf een klein postje met het account die mee zal gaan, zodra er genoeg katten zijn zal de event aangemaakt worden bij de pinewoods! Have fun c:



::::
Renske

1906

Actief

Even dust was made to settle. And if we're made of dust, then what makes us any different?

Onderwerp: Re: [aanmelding's topic] Pinewoods special drill - event di 3 dec 2019 - 23:40

---




Settleddust spitste zijn oren toen hij de zware stem van Demonslayer over het kamp hoorde schalmen. Hm? Al was hij meteen geïnteresseerd door de aankondiging van een speciale drill. 's Nachts een potje knokken. Het klonk ontzettend spannend. De jonge warrior was wel in voor oorlogje spelen. En hij kon de training goed gebruiken, mocht er echt een gevecht uitslaan. En de dreiging daarvan hing over het kamp als een donkere schaduw. Iedereen was zenuwachtig nu Sinclaw zich bij de elite had gevoegd en Tallstar met de Noorderzon was vertrokken. Hij voegde zich bij het groepje rond Demonslayer. 'Ik doe mee!' meldde hij bij de senior warrior. Wie weet kon een onschuldig oorlogje nog wel leuk worden.


S e t t l e d d u s t



I still see your shadows in my room
Can't take back the love that I gave you
It's to the point where I love and I hate you






Kip

919

Actief

➳ I wasn't born to be soft and quiet, I was born to make the world shatter and shake at my fingertips

Onderwerp: Re: [aanmelding's topic] Pinewoods special drill - event ma 9 dec 2019 - 18:02

---




Eigenlijk was ze heel moe van de patrouille die ze net had gelopen, maar de woorden van Demonslayer lieten nieuwe energie door haar aderen heen stromen. Ze kreeg zoveel vieze blikken, zoveel fluisterende woorden achter zich aan dat ze zichzelf kapot aan het werken was om maar te bewijzen dat ze aan de kant van Shadowclan stond. Haar clan. "Ik ook," bromde ze na Settleddust terwijl ze zich bij het groepje katten neerzette.


'Fate whispered to the wolf: 'You cannot withstand the storm'

'To which the wolf replied: "I am the storm"'

Slap Count: 08

Kill Count: 02
Kiek

225

Actief

Onderwerp: Re: [aanmelding's topic] Pinewoods special drill - event ma 9 dec 2019 - 18:56

---

Ravenpaw hoorde de stem van Demonslayer over het kamp heen galmen. Een speciale drill? In de nacht? Say no more. Hij liep naar de kater toe en keek hem aan. "Ik wil ook graag mee!" verkondigde hij toen. Hij wist nog niet zoveel van vechten als elk andere kat die zich tot nu toe aangemeld had, maar hij wou leren. Daarbij was de kater vertrouwd met de nacht, hij was een nachtdier en wou het liefste 's avonds wakker zijn en jagen. Vroeg opstaan was ook niet echt Ravenpaw zijn ding. Hij hoopte dat Demonslayer hem wou hebben.

Amore accanto a te, baby accanto a te.
Io morirò da re