14

Actief

Onderwerp: Oil on the fire di 14 jan 2020 - 16:56

---

Het waren enkele dagen verstreken sinds Starteller terug was gekomen met haar healer naam en Skyteller overleden was. Hij had alles goed in de gaten gehouden en was op de zijlijn blijven staan toen hun nieuwe healer de tribe had toegesproken. Zijn groene ogen waren dan ook van Starteller naar haar kits gegleden en het had er naar uitgezien dat het nog steeds niet lekker liep daar. Golden wist dat hij hier de oorzaak van was, maar het was nog niet in hem opgekomen dat hij er ook iets aan zou kunnen doen. Het zag er immers niet naar uit dat kleine Rumble ooit nog zijn moeder zou kunnen vergeven. De gevlekte kater had alles door zijn hoofd heen laten gaan en besloten dat hij misschien maar eens met de drie rebels moest gaan praten. Immers waren ze nu op de leeftijd dat ze enigszins zouden snappen wat hij te vertellen had, toch? Ach ,wat maakte het ook uit. Hij wilde 't gewoon van zijn borst hebben, zodat hij door kon gaan met lolletjes trappen en zich geen zorgde hoefde te maken over de rest.
Golden wandelde in de richting van de grot en keek om zich heen. "Wren, Turtle, Rumble. Zouden jullie es met me mee willen komen?" vroeg hij op een kalme toon, toen hij de to-be's had gevonden. Daarna wenkte hij met zijn staart naar een van de meer afgelegen plekken van de grot, daar zouden ze rustig kunnen praten.

[+Turtle, Wren & Rumble (En Starteller als ze 't durft <3)]

"Mmm... It's a nice smell. I think I love this one."
Renske

296

Actief

She has little innocent demons in her eyes, and they recklessly play with matches.

-- I've never seen sparks so pretty.
Onderwerp: Re: Oil on the fire di 14 jan 2020 - 20:10

---

Wren was zichzelf een beetje aanwezig aan het wassen in de to-be den met haar twee broers. Ze sprak nog steeds niet veel met Rumble. Ze was nog steeds boos op hem. Hij deed hun moeder zoveel pijn met zijn achterlijke gedrag. Maar hij bleef haar broer, dus ze tolereerde hem in haar omgeving. Ze legde haar kopje op haar poten en luisterde met een half oor wat de rest allemaal te kibbelen had. Totdat een vreemd gezicht opeens tevoorschijn kwam. Golden. Wat moest hij nou weer? Hij vroeg of ze met hem wee wilde komen. Hoezo? en waarom zijn allemaal? Ze kende deze kater niet eens echt. 'Uhh.. oké?' miauwde ze dan ook maar onzeker. Ja, ze wilde best weten wat hij te zeggen had. Het klonk zo wel mysterieus, dus ze kwam overeind en volgde de kater naar een rustig plekje in de grot. Daar keek ze met grote, nieuwsgierige ogen naar de gevlekte kater.


Gliding on Morning Breeze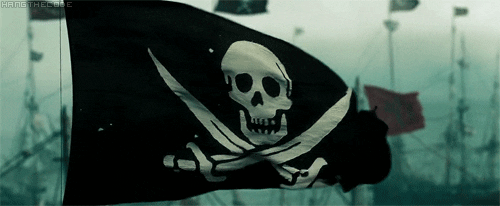 Julia

57

Actief

It is not something we often find out; but most of the specially-gifted have a deep desire to be ordinary...

Onderwerp: Re: Oil on the fire za 18 jan 2020 - 20:06

---

Hij was dol op zijn zusje, de enige kat waar hij daadwerkelijk gek op was. Dat leek op het moment alleen niet echt wederzijds te zijn. Al deed hem dat ergens pijn, liet hij het niet zien. Hij lag gewoon in zijn nest kalmpjes voor zich uit te staren. Hij zou er alles aan doen om haar te beschermen, maar Wren wilde niet beschermd worden. Dat was vanaf het begin al duidelijk geweest en hij wist dat het geen zin had om ook maar een poging te doen om haar dichtbij hem te houden. Hij dreef haar juist steeds meer van hem vandaan. Dat was nogal piep, maar zijn trots hield hem op zijn plek. Hij ging niet toegeven en zij waarschijnlijk ook niet. Dus ja… het leven was hard. Tjah. Hij probeerde het geluid van haar tong te negeren terwijl hij nog steeds geen woord had gezegd na het hele gebeuren met Starteller. Ja, het was Starteller nu. Hun healer, hun healer waar hij naar moest luisteren. Dat kon hij, dan hoefde hij haar niet langer meer als moeder te zien. Wat verrast viel zijn blik op Golden die hun kant op leek te komen. Uhm, wat moest die nu weer. Die wilde toch niet sociaal gaan doen? Of uit medeleven hun bezig te houden. Zacht mopperend stond hij op, woorden die hij beter ook niet hardop uit kon spreken eigenlijk. Met een chagrijnige kop liep hij achter de kater aan. Echt wat had die nu weer.

[Low posting account]