Onderwerp: [FAMILY SEARCH] Sparking the fire vr 3 apr 2020 - 21:23

---

Sibling Search

Flint that Sparks the Fire

intro

Welkom bij deze sibling search,

Ontmoet Flint that Sparks the Fire, een donkere tabby, met amberen ogen en een slanke hoge bouw, perfect voor een prey hunter. Dat is dan ook waar hij voor traint, want met zijn 10 manen is hij zeker nog een To-Be. Hij is een redelijk stille kater, die dingen vaak serieus neemt, maar hij is zeker niet onvriendelijk. Hij kan soms een beetje raar overkomen, maar dat komt omdat hij gewoon niet altijd weet wat hij moet doen of zeggen in een situatie.


Backstory

Zijn ouders zijn Gentle Breeze of Wind en Dust that Shimmers in Light. Echter heeft hij zijn vader, Dust that Shimmers in Light, nooit gekend. Vlak voordat hij was geboren was zijn vader verdwenen, waarschijnlijk was hij laf weggerend, maar niemand weet het. Het zit namelijk zo; Dust was samen met Droplet of Gentle Rain, waarmee hij al twee kittens had gehad, toen hij Gentle zwanger had gemaakt. Hierdoor is er wat slecht bloed tussen Gentle en Droplet geweest omtrent de geboorte. Echter heeft een van de kinderen van Droplet totaal geen haat naar dit kittens.

Dat is Soft Glow of Autumn light, een Cave Guard van nu 17 moons. Langzaam maar zeker heeft hij de rol van vaderfiguur voor Flint en zijn siblings op zich genomen toen Gentle hen steeds meer links begon te laten liggen. Hierdoor heeft Soft een rift tussen hem en zijn zus en zijn moeder gecreëerd, want zij moesten niets met de kittens te maken hebben. Hierdoor heeft hij ook een grote ruzie met zijn zus gehad.

searching for?

Nou, twee siblings voor Flint! Het maakt niet uit of het een broer of een zus is, of ze prey hunter of cave guard gaan worden etc. Het enigste wat ik eis is dat ze 10 moons zijn en een beetje actief zullen blijven. Natuurlijk is een leuke persoonlijkheid ook wel een meetellende factor! Qua vachtkleur en oogkleur is er niet bepaald iets waar je je aan moet houden, maar Flint's vader, net als hem, was een hele donkere tabby met amberen ogen.

Ook zoek ik de halfzus van Flint en daarbij de volledige zus van Soft Glow of Autumn Ligt. Soft wordt bespeeld door Butter. Voor de (half)zus is het vooral belangrijk dat er in de gaten wordt gehouden dat ze totaal niets met Flint en zijn siblings te maken wil hebben en dat ze er ook een grote ruzie met Soft door heeft gekregen. Daarnaast was de moeder van Soft en zijn zus erg licht van vachtkleur, dus daar is weer wel minder vrijheid in te vinden. Al laatste zal de (half)zus 17 moons moeten zijn, net als Soft.

Geïnteresseerd? Wees dan zeker niet bang om je aan te melden!

MONTY
Onderwerp: Re: [FAMILY SEARCH] Sparking the fire do 16 apr 2020 - 0:28

---

Ik wil Adakite wel aanmelden als halfzus die dus halfbroer wordt c;

adakite that sizzles warmly
Butter

13

Actief

"Love the trees until their leaves fall off, then encourage them to try again next year."

Onderwerp: Re: [FAMILY SEARCH] Sparking the fire do 16 apr 2020 - 15:23

---

Adakite is geaccepteerd als halfbroer (volle broer van Soft) zolang hij op 17 Moons wordt gezet. Van harte welkom in de familie.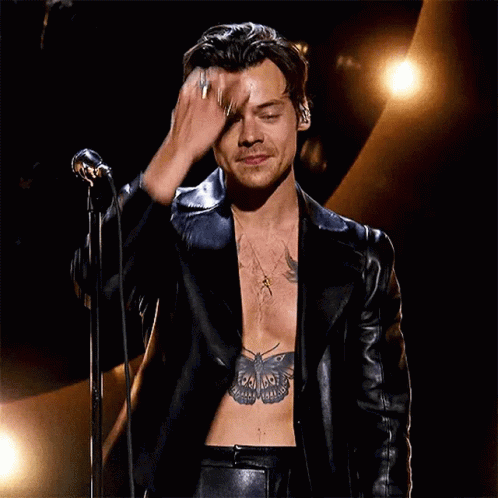 Eden

219

Actief

Treat People With Kindness

CAT'S PROFILE
Age
:
50 moons
Gender
:
Tomcat ♂
Rank
:
Senior Moorrunner
Onderwerp: Re: [FAMILY SEARCH] Sparking the fire do 16 apr 2020 - 17:03

---

Ik heb eventueel Cougar. Die heeft nog niet echt familie en is 10 manen. Enkel is hij wel een Somali, dus ik weet niet of die een beetje in de familie past?

A journey of a thousand

miles starts with a

single step

Onderwerp: Re: [FAMILY SEARCH] Sparking the fire do 16 apr 2020 - 17:58

---

adakite that sizzles warmly
Onderwerp: Re: [FAMILY SEARCH] Sparking the fire do 16 apr 2020 - 21:25

---

Mottleshroud schreef:

Ik heb eventueel Cougar. Die heeft nog niet echt familie en is 10 manen. Enkel is hij wel een Somali, dus ik weet niet of die een beetje in de familie past?

De moeder van Flint, aangezien dit een andere is dan die van Soft en Adakite, onbekend is kwa uiterlijk en persoonlijkheid zou het makkelijk kunnen dus ik vind het helemaal prima
Blake

36

Actief

Onderwerp: Re: [FAMILY SEARCH] Sparking the fire do 16 apr 2020 - 22:22

---

Dus Cougar als volle broer dan?

"I've only got forever and forever is fine"

Onderwerp: Re: [FAMILY SEARCH] Sparking the fire do 16 apr 2020 - 23:54

---

yepyep

Onderwerp: Re: [FAMILY SEARCH] Sparking the fire

---