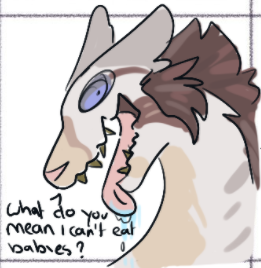 m

765

Actief

You'll be dead!

CAT'S PROFILE
Age
:
28 moons
Gender
:
Tomcat ♂
Rank
:
General of the Armies
Onderwerp: Saw you in the library today. [OPEN] di 16 jun 2020 - 12:20

---

Het was geen geheim dat Orchis een kat was die niet al te dapper was noch sterk. Hij moest voorzichtig zijn om niet gegrepen te worden en zolang er vijanden in de schaduwen loerde kon hij niet rustig slapen. De enige manier voor hem om veilig te zijn was om die schaduwmonsters in het licht te brengen en hen op te sluiten voor ze hem te grazen konden nemen. Nu Cobra dood was en Peril verdwenen voelde hij zijn maag omdraaien van angst. Hij had de she-cat uitgetest, haar nog gevraagd wat ze zou doen als Cobra zou sterven en toen stierf die sukkel een paar dagen later. Vermoord. Wat zou Peril wel niet denken in haar doorgedraaide brein? Hij was te bang dat Peril hem de schuld gaf van Cobra's dood, dat hij de oorzaak was, dat hij de plan gemaakt had om de zwarte tom uit te roeien en iemand zo geobsedeerd als haar zou geen twijfels hebben om iemand zoals hem aan te vliegen. Hij moest er voor zijn, hij moest haar eerder vinden dan zij hem. Sinds Bloodclan weer terug was in hun eigen gebied was hij dag en nacht op. Dikke wallen waren gevormd rondom zijn ogen. Te bang om te slapen. Continue op zoek naar die she-cat. Hij zou haar vangen, hij zou haar breken of vermoorden, het maakte hem niet uit welke van de twee, hij zou gaan voor de gene die hem het meeste garantie gaf om te overleven.. Hij zou overleven, als een rat in een riool die hij was.