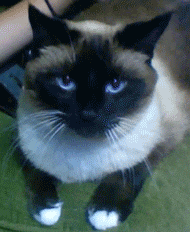 Loek

31

Actief

"Life would be a great deal easier if dead things had the decency to remain dead."

Onderwerp: Psshphshshssshpsh za 15 aug 2020 - 20:36

---

Vandaag was ze in een goede bui. Ze had haar moeder de hele ochtend niet gezien en had zonder haar toezicht de den uit kunnen glippen. Met een blije snoet, hupte ze door het gras. Voor nu was ze nog niet geconcentreerd, dat zou ze zometeen wel doen als ze besloot echt dingen te vangen. Niet dat de poes veel ving, haar lessen waren pas net begonnen en ze miste nog de coordinatie die er bij kwam kijken. Haar motivatie was er in ieder geval wel. Met een geeuw plofte ze op een kouder stukje grond. Dagen zoals deze waren fijn, dan dacht ze niet aan haar zusje of het gewicht wat op haar schouders lag. Nu was ze gewoon een apprentice en ze had best wel zin om een beetje te klieren zoals elke apprentice deed. Met een nieuwsgierige blik liep Ash richting de Nursery. Haar clanleden deden haar niet veel, ze was heel afzijdig en hield niet van contact. Daarbij was ze fel en werd haar gezelschap niet altijd gewaardeerd. Maar bij kittens was dat anders. Die kon ze wel hebben. Ze stak haar kopje om de hoek en maakte een sissend geluid, waarbij ze al snel weer haar kop terug trok. Eens kijken welke kitten ze wakker kon maken. Natuurlijk moest ze wel uitkijken dat er geen moeder wakker werd. Ashpaw wilde niet al meteen een preek krijgen op de eerste beste ochtend. Not happening.

+Sunkit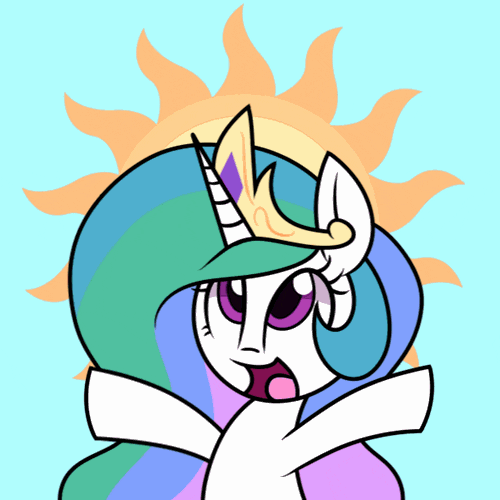 Ema

93

Actief

ʂųŋʂɧıŋɛ, ʂųŋʂɧıŋɛ
Ɩaɖybųgʂ ąῳąƙɛ!

Onderwerp: Re: Psshphshshssshpsh wo 19 aug 2020 - 20:49

---

. ................................................................................................................................. .

Ze zat lekker te dromen, te dromen over alles dat ze zou kunnen vinden op haar volgende ontdekkingsreis. De droom werd alleen onderbroken door een sissend geluid dat ze hoorde. De lichtrode kitten opende voorzichtig haar oogjes en haar oortjes volgden het geluid. Wanneer haar blauwe oogjes open waren kroop ze uit haar nest  en volgde het geluid uit nieuwsgierigheid, het voelde eventjes vreemd om het warme nest te verlaten, maar hey, het was een nieuw geluid, die ze wilde verkennen. Snel krabbelde ze over de grond heen en kwam op het einde terecht, de ingang van de nursery, waar ze een grote poes zag staan. "Wa", piepte de lichtrode kitten verbaasd. "Waaw is daw geluiw gebwewen?". Het geluid, waar was het geluid gebleven? Haar grote hemelsblauwe oogjes keken naar de apprentice, een vragende blik gevend.

It's the sun that keeps us alive and warm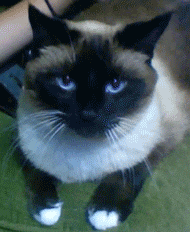 Loek

31

Actief

"Life would be a great deal easier if dead things had the decency to remain dead."

Onderwerp: Re: Psshphshshssshpsh za 22 aug 2020 - 23:18

---

Ze hoorde wat geritsel en de apprentice hield haar adem in, bang dat het misschien toch een oudere kat zou zijn. Gelukkig zag ze al snel een rood snoetje om de hoek komen en ze trok beide wenkbrauwen omhoog. "Geluid?" Zei ze zo verbaasd mogelijk. Haar oren perkte omhoog en ze bewoog zich dichter naar de kitten toe. "Welk geluid?" Herhaalde ze. Ashpaw keek overdreven verbaasd om haar heen. "Sunkit ik denk dat je magische oortjes hebt!" Miauwde ze met een dood serieus gezicht. Kittens waren zo dom, om op te eten zo schattig.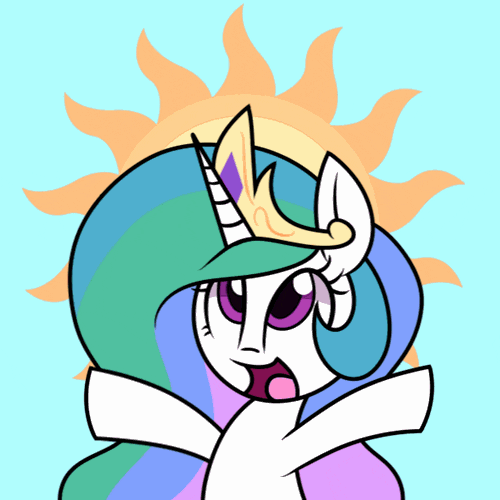 Ema

93

Actief

ʂųŋʂɧıŋɛ, ʂųŋʂɧıŋɛ
Ɩaɖybųgʂ ąῳąƙɛ!

Onderwerp: Re: Psshphshshssshpsh zo 23 aug 2020 - 13:06

---

. ................................................................................................................................. .

De poes die voor haar stond bleek niet te weten over welk geluid ze het had en zei ze magische oortjes had. Even keek de lichtrode kit verbaasd op met grote ogen, vlak daarna wisselend naar een bewonderende blik. "M-mawiswe oowtjes!", piepte ze vrolijk, en bekeek de apprentice aan met een glimlach op haar snoetje. Ze had magische oren, yes, nu had ze een superpower, eentje die haar broers niet hadden, en dat was om geluiden te horen die zij niet hoorden. Misschien wilde het geluid haar wel ergens naartoe leiden, wie wist. Een plek vol met magie en dromen die waarkwamen.


It's the sun that keeps us alive and warm