Okay, let's give this another try. Nieuwe topic search want nieuwe kittens en katten. Ik ga echt alleen mijn wat nieuwere karakters hier in gooien en mijn echte mains, dus het word geen grote search, I guess. Ik hoop dat het dit keer wat beter gaat werken dan de vorrige keer. Als ik een topic moet maken, dan mag je me ook gewoon porren als het even duurt, want ik ben chaotisch en heb een slecht geheugen.
Guess who's back, back again. Ardent is. Hij blijft mijn steady main en dus kan ik het niet maken om hem hier geen plekje te geven. Iedereen kent hem onderand al wel, al zit hij nu een beetje in een dipje vanwege zijn ruzie met/het verraad van Coalnose. Normaal is hij happy, go lucky, avonturier Ardent. Misschien kan hij wat nieuwe vrienden vinden die hem kunnen opvrolijken.
Ardentheart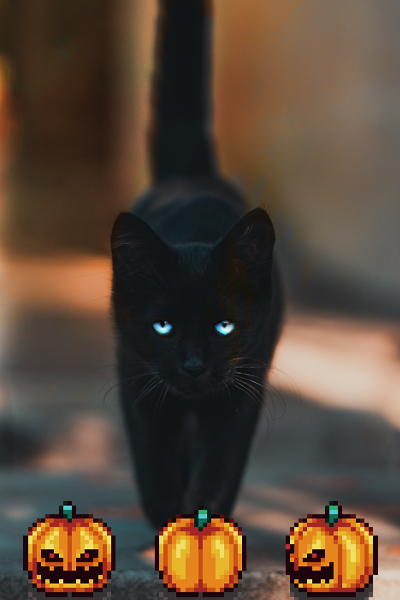 Hmm, deze jonge dame kan nog niet heel veel, maar ik wil al wel een beetje haar gaan laten socializen. Dus kom maar op met de topics. Ze is redelijk vrolijk, maar kan niet goed tegen slechte situaties. Het liefst kruipt ze dan weg naar een fantasiewereldje waar alles rooskleurig is.
Swallowkit
Een koppig meisje van een moon oud. Ze is wel sociaal en meestal vriendelijk. Echter kan ze soms heel opvliegerig zijn en houdt ze van de aandacht die ze van anderen krijg, vooral die van haar ouders. Als ze denkt dat deze ergens anders heen gaat, dan kan je nog wel eens een vurige ruzie met haar krijgen.
Aspenkit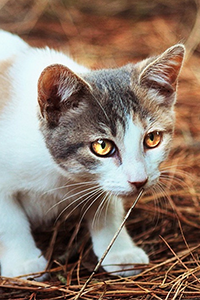 Nou, deze dame is een handvol. Nieuwsgierig en koppig springt ze vaak met ale vier haar pootjes in een situatie. Ze kan soms redelijk wispelturig zijn, maar ze wil gewoon graag haar eigen plannetje trekken. Toch is ze meestal erg speels en vrolijk.
Specklekit
Dumb Jock Stereotype? Yep! Say hi to Rampaw, oftewel; Ram Sweeney van Heathers. Hij is een populaire gozer die vooral van feestjes en lol houdt. Hij is natuurlijk door zijn populariteit, vrienden met de Heathers van Riverclan. Hij kan gemeen en bot zijn tegen degenen die hij minderwaardig doemt, maar hij is ook niet slim, dus soms komt hij ook gewoon met een domme opmerking om het gesprek af te kappen.
Rampaw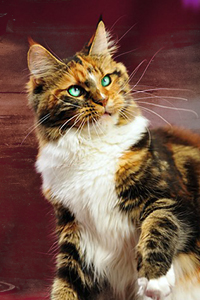 Hmm, wie kent Skadi niet? De 'chosen one' die een ego heeft van hier tot de maan en denkt dat ze alles kan maken. Niemand is goed genoeg voor haar en ze wil respect van anderen. Als ze dat door angst moet opwekken? Prima. Ze kan erg opvliegerig zijn en ze heeft een vurig karakter. Letterlijk. Maak haar maar niet kwaad of je zou jezelf wel eens in een zee van vlammen kunnen bevinden.
Skadi