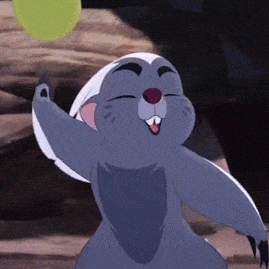 Elfje

881

Actief

Contentions fierce, ardent, and dire, spring from no petty cause.

Onderwerp: [FAM SEARCH] First Search of 2021 vr 1 jan 2021 - 1:11

---

ARDENTHEART

Hello hello. Welkom bij de aller eerste search van 2021. Kan je het geloven dat we al weer een jaartje door zijn? Nee, ik ook niet hoor. Het voelt ook helemaal niet anders. Maar ik ben plan om wel wat verandering te zoeken voor een van mijn karakters, namelijk Ardentheart. Wat wil ik nou voor hem zoeken, vraag je je misschien af. Simpel; familie. Mijn grote vriend heeft al aardig wat tijd in deze rpg doorgebracht (in maart al weer 2 jaar) Hij heeft liefde gekend, vrienden en hij heeft zelfs zijn eigen kinderen. Maar dit soort familie zoek ik niet meer voor hem, ik zou ouders, eventuele siblings, neven of nichten etc.  

Parents

Ardent zijn ouders zijn nooit bekend geworden in de rpg, alles is nog mogelijk voor ze. Toch heb ik na wat te zitten denken wel besloten dat ik liever wel heb dat hij deze heeft. Ze zouden dan niets afweten van wat hij allemaal heeft uitgespookt (denk aan zijn half-clan kittens etc.). Hier zouden we dus misschien een leuke dynamiek mee kunnen opwekken en misschien zouden ze er wel achter kunnen komen. Aub wel in overleg natuurlijk. Voor de rest ben ik niet heel picky over de leeftijd van de ouders of ouder (als er niet veel intresse mocht zijn), zolang het maar minstens 14 maanden ouder is als Ardentheart zelf.

Siblings

Nou is dit niet verplicht. Het zou misschien een beetje moeilijk zijn om nog een duidelijke band op te wekken aangezien Ardent al een warrior is. Natuurlijk mag je dit ook van te voren al bepalen of het een goede of slechte band is, maar dan wil ik wel een reden of course. Up for a challenge, dan kunnen we ook wat in de rpg ontwikkelen. Ze mogen even oud zijn als Ardent, of jonger, kijk maar wat je leuk vind. Het is alleen wel even kijken met alle andere aanmeldingen (als er wat animo hier voor is at least).

Other family

Denk aan neven en nichten, ooms en tantes. Redelijk vrij hier in, al kan natuurlijk niet een kitten van 2 moons zijn oom zijn, dus ben daar wel een beetje realistisch in.

Plots

Ik heb niet zo zeer plots staan, dus als je een leuk plotje weet waar Ardent in past, wees niet bang om me een dm op discord te sturen of een pm/pb hier.

Thunderclan // Warrior // 22 Moons

MONTY
Eline

473

Actief

In the best case scenario we'd die at the same time

Onderwerp: Re: [FAM SEARCH] First Search of 2021 vr 1 jan 2021 - 10:58

---

Ik heb Spotted als goede vriendin, (half)zus, nicht, tante of zelfs moeder als daar interesse naar is. Haar leeftijd staat nog niet vast behalve dat ze minstens zo oud moet zijn als Ardent.
Sannemander hihi

125

Actief

Onderwerp: Re: [FAM SEARCH] First Search of 2021 vr 1 jan 2021 - 13:14

---

heyhoi, ik heb evt Squirrel als jonger Sibling? Of nichtje?

The mind is not a vessel to be filled, but a fire to be kindled.
Elfje

645

Actief

Trust Is For Fools. Fear Is The Only Reliable Way.

Onderwerp: Re: [FAM SEARCH] First Search of 2021 vr 1 jan 2021 - 20:28

---

Okay, met wat overleg is er besloten dat Spottedrain een zus is die uit hetzelfde nest komt en dat Squirrelnose een jonger zusje zal zijn.

:.:
Onderwerp: Re: [FAM SEARCH] First Search of 2021

---