Bo~

1115

Actief

We survive by pulling together, not apart.


CAT'S PROFILE
Age: Fourteen moons ღ
Gender: Tomcat ♂
Rank: Medicine Cat App
Onderwerp: OTM April do 22 apr 2021 - 16:32

---




OTM april

WE'RE ALL PART OF A STORY, PART OF A TALE.

Beste leden,

Voor deze maand hebben we aan jullie gevraagd om de beste mentor op te geven! De stemmen zijn geteld! De beste mentor van deze maand is geworden:

彡 BEST MENTOR@Crystalstar

Gefeliciteerd met het verkrijgen van 'Best mentor'! Je mag je prijs claimen in de artiestenlijst! We hopen dat je nog voor vele apprentices een goede mentor kan zijn! <3

Wil je een prompt voorstellen voor een OTM? Dit kan door op de volgende link te klikken:

Klik

!

Gefeliciteerd!

Mvg. het Team

그대는 나의 이야기였다
ɏøᵾ wɇɍɇ mɏ sŧøɍɏ

Oud setje <3:

Thank u James <3

Thank u Babs <3
Sannemander

435

Actief

All my troubles on a burning pile

Onderwerp: Re: OTM April do 22 apr 2021 - 19:06

---

Congratzz<3

With pace and a fury defiant
Renske

1672

Actief

Even dust was made to settle. And if we're made of dust, then what makes us any different?

Onderwerp: Re: OTM April do 22 apr 2021 - 22:34

---

Gefeliciteerd!!


S e t t l e d d u s t



And it hurts to know just how lovely you are
And be too far away to hold
But close enough to break my heart
I miss your smile
Feels like miles





Bo3

990

Actief

Everything is sacrificable for the greater good.

Onderwerp: Re: OTM April do 22 apr 2021 - 22:35

---

:000 bedankt!!

:∆:

Beertje
☾

59

Actief

☾

Onderwerp: Re: OTM April vr 23 apr 2021 - 8:29

---

Proficiat Crystalstar!

"When we feel stuck, look at the sky. The clouds remind us that everything changes."

Posten komen van ma t/m vrij tussen 08:30 tot 17:00 uur.
Belangrijke post? Stuur me een bericht!
Babs

2685

Actief

Onderwerp: Re: OTM April vr 23 apr 2021 - 9:19

---

Gefeliciteerd Bo3! Super verdiend <3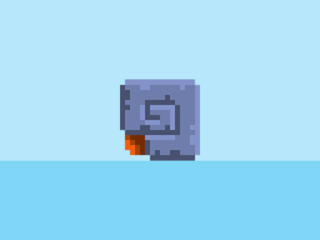 Eline

579

Actief

B*tch don't kill my vibe
Onderwerp: Re: OTM April vr 23 apr 2021 - 12:59

---

*boze Hermit geluiden*

Gefeliciteerd (:

::
Butter

223

Actief

Onderwerp: Re: OTM April vr 23 apr 2021 - 18:49

---