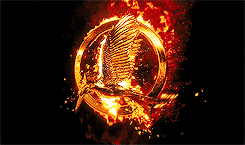 Ema

60

Actief

It's your reflection looking back to pull you down
'Cause love is to let someone point a gun to you
And trust them to never pull the trigger

CAT'S PROFILE
Age
:
10 moons forever ♥
Gender
:
She-cat ♀
Rank
:
Apprentice
Onderwerp: [open] Everything is laughing at me za 22 mei 2021 - 13:44

---




Ze wist niet zo goed of het aan haar lag dat het leven opeens zo verschrikkelijk saai was geworden. De trainingen gingen laatste tijd altijd over hetzelfde en daarmee specifieker dingen die ze al kende. Daarnaast was apprentice zijn gewoon super saai voor haar. Ze zwiepte eens met haar dikke pluizige, halforanje staart voordat ze verder rende op het territorium. Toen schoot er een geur haar te binnen: eentje van vers prooi. Jagen was saai, maar goed, als ze een warrior wilde worden dan moest ze ook goed kunnen kagen, toch?

Ze snelde achter de waterrat aan toen ze het in beeld zag komen. Het was een snel beestje, maar zij was nog sneller. Ze sprong erop, met haar dikke poten er naar reikend, alleen was het net uit de grip van haar klauwen ontsnapt. De asgrijze poes zuchtte gefrustreerd – dit kon haar toch niet gebeuren of wel. Het ratje zette zich even recht, leek wel lachend naar haar te piepen terwijl zij daar zo plat op de grond lag. Heel leuk. De poes stak haar tong ernaar uit, al rende het ratje weer weg.

+Open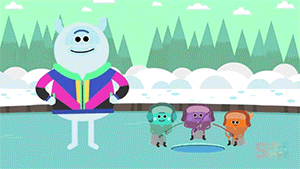 Julia

1005

Actief

All that is gold does not glitter,
Not all those who wander are lost;
The old that is strong does not wither,
Deep roots are not reached by the frost

Onderwerp: Re: [open] Everything is laughing at me di 25 mei 2021 - 8:48

---

Hij was achter zijn apprentice aangegaan, toen hij haar het kamp had zien verlaten. Om te zien wat ze ging doen en hoe ze het er vanaf bracht. Hij was geen landjager, dus zijn trainingen daarin waren niet de beste. Hij was een visser. Hij kende de techniek wel, maar waarschijnlijk was hij gewoon te groot en te lomp. Liet hem maar vissen. Dan kon hij ineens heel snel en precies zijn. Soms twijfelde hij daarom wel eens of hij zijn apprentices wel genoeg kon helpen als het op het jagen op het land aankwam. Misschien moest hij Hermitshell binnenkort vragen of hij ze mee wilde nemen met de jacht. Hij keek toe toen Risingpaw achter een waterrat aanging. "Goed gedaan Risingpaw. Je moet alleen direct je nagel in de rat haken, in plaats van enkel je poot erop te slaan." Miauwde hij terwijl hij naar haar toestapte. "Al weet ik niet of ik het er beter vanaf had gebracht." Vervolgde hij met een grijnsje rond zijn lippen.