dodo

44

Actief

she is at war with herself, caught between what she truly is and what she's supposed to be

Onderwerp: pleisters met prinsessen ma 10 jan 2022 - 15:23

---




Het pak sneeuw wat was gevallen deed haar, als ze heel eerlijk was weinig goeds. Ze vond het mooi op het moment dat het sneeuwde en ze vond het ijs op de rivier leuk om mee te spelen, maar verder was het alleen maar koud en onhandig. Sneeuw hing in klontjes aan haar lange, maar toch dunne vacht en er ging een rilling over haar ruggengraat. Soms voelde het wel alsof haar ogen elke dag een klein beetje slechter werden. Dat was natuurlijk niet zo, maar katten die op een afstandje van haar stonden vond ze steeds moeilijker te herkennen aan alleen hun uiterlijk. Met een zucht kneep ze haar ogen samen en herkende ze de kat als haar mentor. "Hallo Hermitshell"


PIPITSQUEAK
Black doves and white crows flew to her,
for she was mother to the outcasts.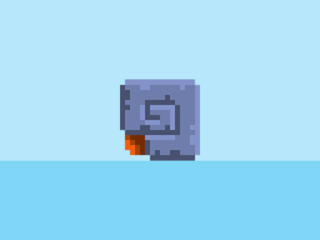 Eline

880

Actief

B*tch don't kill my vibe
Onderwerp: Re: pleisters met prinsessen ma 31 jan 2022 - 17:13

---




Één nadeel van het clanleven was het gebrek aan langdurige alleentijd. Zo kwam hij nu alweer een apprentice tegen. Wat het goed maakte, was het feit dat zij hem wél gedag zei, in tegenstelling tot haar rebelsere compagnon. Die deed er alles aan om hem te vermijden. "Hey Pipitpaw." Begroette hij de jongere poes met een oprechte glimlach op zijn gelaat. Hij kon buiten de trainingen wel gezellig zijn. "Wat doe je hier zo alleen in dit rotweer? Hoor je niet met je vrienden te zijn?" Vroeg hij, zich totaal onbewust van het feit dat sommige tieners die misschien wel niet hadden.

::