Onderwerp: [Treasure hunt] Follow the trail di 8 maa 2022 - 23:18

---

Ze was toch wel licht enthousiast om de spellen die ze allemaal zouden kunnen doen, vooral omdat dit degene was waar Riverclan mee gekomen was. Het zorgde ervoor dat de vragen en zorgen die ze had toch voor een tijdje aan de kant te schuiven waren en ze iets had om op te focussen. Ze was ook blij dat ze het niet alleen hoefde te doen en liet een kleine glimlach zien toen ze voor een moment naar Icecream keek. "Denk je dat we het beste item gaan vinden?" Dat hoopte ze stiekem wel. Alles om riverclan te helpen winnen tenslotte. Maar het was maar de vraag wat ze tegen zouden komen.

[Icecream]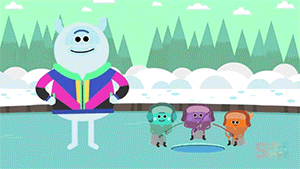 Julia

1005

Actief

All that is gold does not glitter,
Not all those who wander are lost;
The old that is strong does not wither,
Deep roots are not reached by the frost

Onderwerp: Re: [Treasure hunt] Follow the trail zo 13 maa 2022 - 14:32

---

Met ferme passen liep hij naast Drizzlepaw mee. Zijn snorharen trilden vrolijk. Zijn helderblauwe ogen twinkelden en zijn oren wiebelden ontspannen. Het was een heerlijke afleiding dit, iets wat hij wel kon gebruiken. Waarschijnlijk net zo hard als de kattin naast hem. Dus lag er een gelukkige glimlach rond zijn lippen. Ze gingen dit even fixen. Drizzlepaw vroeg naar het item. "Natuurlijk gaan we dat!" Er ontstond een fanatieke blik in zijn ogen. Hij was niet extreem competitief, maar een beetje uitdaging moest er wel in blijven natuurlijk. Anders was de lol er snel af, vooral bij jonge katten. Zo wist hij.
Onderwerp: Re: [Treasure hunt] Follow the trail di 22 maa 2022 - 11:06

---




Het vrolijke tweetal lijkt nog te moeten beginnen met het zoeken. Enkel waar moet iemand beginnen terwijl de zon en maan om een plekje vechten in de hemel? Een paar keutels van een muisje lijken toch nog op de grond te liggen, is dat het spoor dat jullie een keuze doet maken?

"All you need in life is a friend who has chocolate."
Onderwerp: Re: [Treasure hunt] Follow the trail di 22 maa 2022 - 22:22

---

Een glimlach verscheen op haar gezicht toen ze de fanatieke blik in de ogen van Icecream zag en zijn antwoord hoorde. Ze zouden het beste item gaan vinden, geen twijfel mogelijk. Zeker niet als ze samen zouden werken. Ze wist niet precies waar ze naar op zoek waren, maar het eerste wat haar opviel was een spoor van muizenkeutels. Als ze aan het jagen was, dan zou ze het misschien volgen, maar of het nu de beste weg was, betwijfelde ze. "We zijn denk ik niet op zoek naar een muis toch?" Stelde ze dan ook de vraag aan Icecream. Maar misschien dacht hij er anders over en vond hij het wel waard om te volgen.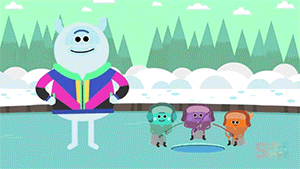 Julia

1005

Actief

All that is gold does not glitter,
Not all those who wander are lost;
The old that is strong does not wither,
Deep roots are not reached by the frost

Onderwerp: Re: [Treasure hunt] Follow the trail zo 3 apr 2022 - 16:40

---

Hmmm…. Muis. Er ontstond een bedenkelijke blik in zijn helderblauwe ogen. Hij keek naar het spoor aan keuteltjes. Drizzlepaw sprak ook aarzelend haar gedachten uit. Dus draaide hij zijn kop en keek haar aan. Nog steeds wat in gedachten, maar toen schudde hij zijn kop. "Nee, ik denk het niet. Daarnaast ben ik geen landjager en jij ook niet zo toch?" Er lag een droog grijnsje rond zijn lippen. "Dus of we hem dan vangen is sowieso de vraag." Hij keek haar met een plagerige blik aan, voordat hij weer naar zijn omgeving keek.
Onderwerp: Re: [Treasure hunt] Follow the trail wo 13 apr 2022 - 13:08

---

Ze voelde er zelf niet veel voor om het muizenspoor te volgen en de kans dat ze de prooi zouden vangen was dan ook niet hoog. Iets wat Icecream gelukkig ook al aangaf. Ze zag er al tegenop als ze landprooi moest gaan vangen voor haar assessment en ze hoopte dan ook stiekem dat ze daar niet op getest zou worden. Maar dat zou aan haar mentor zijn wist ze. "Dan zijn we het daar in ieder geval over eens." Een kleine glimlach speelde dan ook op haar gezicht. "Laten we proberen iets te vinden dat echt bij riverclan past." En niet zoiets als landprooi dat meer voor de andere clans was.
Onderwerp: Re: [Treasure hunt] Follow the trail

---