Cynthia

9

Actief

Onderwerp: It's bittersweet ma 8 mei 2023 - 15:07

---

Ze had het eindelijk voor elkaar gekregen om de trap deels op te komen, het was nog steeds een hele uitdaging door alle treden die er waren, maar ze was het een klein beetje zat om vast te zitten op deze plek. Tenminste dat was zo als niemand haar hielp. Maar nu had ze het dan toch voor elkaar gekregen om de eerste paar treden zelf te nemen. Ze hijgde lichtjes, terwijl ze even haar moment nam om uit te rusten. De rest van de treden zouden haar vast zo ook wel lukken. Maar voor nu nam ze even het beeld in zich op vanaf hier. Ze was nu tenslotte hoger dan de katten die in de nursing service waren en ergens gaf dat haar toch een gevoel van voldoening.

[Orchis]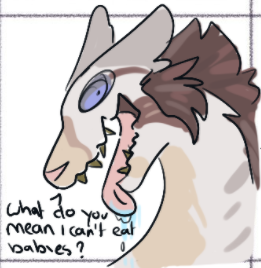 m

907

Actief

You'll be dead!

CAT'S PROFILE
Age
:
48 moons
Gender
:
Tomcat ♂
Rank
:
General of the Armies
Onderwerp: Re: It's bittersweet ma 15 mei 2023 - 16:47

---

You can run but you can't hide



Orchis liep langs de randen van de Elite Main Base. Binnen was het kwa temperatuur redelijk fijntjes. De dagen waren al wat langer aan het worden maar de temperaturen waren nog wat wisselvallig. Vandaag was het bewolkt maar door de grote muren die zijn kamp bewaakte hield de meeste warmte vast. Toen Orchis naar buiten gluurde door één van de ramen zag hij lichte regen spetters vallen. Hij besloot maar om binnen te blijven, je wist maar nooit wanneer die kleine spetters tot een storm uitzette. Vandaag was voor de rest ook alles op dreef dus er was geen extra reden voor hem om een extra ronde te doen. De kleine fragiele tom huppelde door; terug naar zijn Headquarters. Onderweg liep hij nog langs de trap richting de Nursing Service waar zijn oog al gauw op een bundeltje viel. Één van de kinderen van zijn Captain was de trap op aan het klauteren. Dat was geen verassing meer nu ze steeds ouder werden, ze gingen steeds meer hun leefgebied ontdekken. Orchis krapte aan zijn oor. Hoe oud waren ze nu ook alweer? 1 moon? 2? Hij keek nogmaals naar het kind. Agh het maakte niet veel uit, ze was voor Orchis al groot genoeg om wat meer van de Elite te leren. De General zette zichzelf boven aan de trap en keek de kitten aan. "Kom maar." Mauwde hij. "Als je helemaal hierheen kan klimmen.. dan zal ik je belonen." Zei hij erachter aan terwijl hij zijn kop en nek naar beneden liet hangen.