Julia

6293

Actief

The way surviving hard winters makes a tree grows stronger, the growth rings inside it tighter

Onderwerp: Gefeliciteerd Eline :3 ! do 24 dec 2015 - 19:09

---

Guys Eline is vandaag jarig

 !!!

Gefeliciteerd met je 16de verjaardag

Liefs,

Julia

I'm hunting with StarClan

#ButterForPresident
Egni

279

Actief


CAT'S PROFILE
Age: //24 moons//
Gender: She-cat ♀
Rank: Young Warrior
Onderwerp: Re: Gefeliciteerd Eline :3 ! do 24 dec 2015 - 19:10

---

Gefeliciteerd Eline! Nog vele leuke jaren toegewenst

''Not the most strong warrior windclan had, but she's fine.''

♦.♦:

Theme

Thanks Endria! <3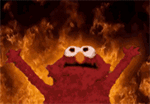 M

1251

Actief

And all the kids cried out,
"Please stop, you're scaring me."
I can't help this awful energy
Goddamn right, you should be scared of me

Onderwerp: Re: Gefeliciteerd Eline :3 ! do 24 dec 2015 - 19:11

---

De tweede keer xD Happy B-day <3

Marlie x

:::

Lmao thanks Hannah <3

Dankje Bunny <3
IT IS I, THE NOT-SO-GREAT MARIEKE!

313

Actief

Onderwerp: Re: Gefeliciteerd Eline :3 ! do 24 dec 2015 - 19:12

---

van harte gefeliciteerd! ;D

THEME MUSIC
Demi

1894

Actief

"I was not born to be forced. I will breathe after my own fashion. Let us see who is the strongest."


Onderwerp: Re: Gefeliciteerd Eline :3 ! do 24 dec 2015 - 19:13

---

Gefeliciteerd, Elineeee c:

i can't explain what i mean

and even if i could, i'm not sure i'd feel like it
Onderwerp: Re: Gefeliciteerd Eline :3 ! do 24 dec 2015 - 20:58

---

Congratz Eline^^