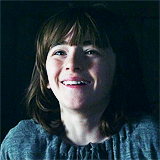 ► Nyn

117

Actief

► how can you be the prince of someplace you might never see again?

Onderwerp: Hello! za 12 aug 2017 - 20:20

---


Firekit was vroeg wakker geworden, wat hij eigenlijk zo vaak deed. Dan waren er nog niet veel katten op, en kon hij zich vrij bewegen door de cave. Lekker mijmeren, of gesprekken starten met warriors. En het was natuurlijk rustig, want op een paar katten na sliepen er nog veel. De meeste kittens sliepen namelijk uit, en dat vond Fire wel fijn. Zo kon hij nog even zijn gedachten orderen voordat hij moest meespelen. Hij liep naar de prooistapel, om de prooien van dichterbij te bekijken. Niet dat ze heel bijzonder waren hoor, maar hij moest toch iets doen. Een grijze warrior kwam zijn kant op, en respectvol knikte Fire naar de warrior. Hij geloofde dat deze ook van Riverclan was, maar zeker wist hij het niet. "Hallo meneer!" miauwde hij beleefd met zijn hoge stemmetje.

- Butterpact eerst c:

Freedje

485

Actief

Onderwerp: Re: Hello! wo 23 aug 2017 - 20:39

---

Butterpact keek een beetje mismoedig naar de prooi die hij had gevangen. Het was niet dat hij er niet blij mee was dat hij een prooi had gevangen, maar hij wilde gewoon zo graag dat hij zijn ogen eens een keer open zou doen en dat Breakingpoint daar dan zou zijn en zeurend zou aangeven dat hij geen zin had om te gaan jagen. Butterpact huiverde toen hij dacht aan hoe hij zijn broer de laatste keer behandeld had toen deze niet mee had willen gaan om te gaan jagen. Hij zuchtte. Het was al een hoop weken geleden dat zijn broer was gestorven, maar Butterpact had het gevoel alsof het elke dag nog maar een dag geleden gebeurd was. Hij had er met Smokegaze over kunnen praten en had zijn zinnen wat kunnen verzetten met Crimsonpaw's training, maar hij wist dat hij nooit helemaal blij zijn zou met zichzelf. Zijn moeder had ook niet echt een poging gedaan om met hem te praten en dat vond hij jammer. Hij had zelf ook niet veel toenadering tot haar gezocht en dat deed pijn, want vroeger waren ze echt onafscheidelijk geweest. Hij kon het niet helpen dat hij dacht dat zijn moeder hem op de één of andere manier toch verantwoordelijk hield voor wat er was gebeurd met haar andere zoon. Hij onderdrukte een zucht toen hij een kitten zijn kant op zag komen en de vuurrode tom kitten herkende als Firekit. Nog een kitten die iets met de dood te maken had. Butterpact slikte toen hij terugdacht aan het moment dat ze met hun allen aan het rouwen geweest waren voor Creamyfrost. Een kleine glimlach speelde echter om zijn lippen toen de kitten hem beleefd begroette met een titel die hij naar zijn idee niet eens verdiende. "Firekit," sprak hij met een klein knikje naar de kitten. "Wat word jij al groot, zeg. Ik kan zien dat je later een knappe tom zal worden." Hopelijk hielp dit gemaakt vrolijk doen hem om zich door dit gesprek heen te sleuren, hoewel hij tot zijn verbazing opmerkte dat zijn vrolijkheid toch niet zo gemaakt was als hij zichzelf voor wilde houden.