Onderwerp: When will daddy come back? do 18 dec 2014 - 19:25

---

Gapend rekte de kitten zich uit. hij was al ongeveer halverwege zijn kittentijd, nog even en hij zou apprentice worden! Alleen ontbrak er iets/ Hij had zijn moeder, zijn siblings, alleen zijn vader kwam nooit meer op bezoek. Zijn moeder had gezegd dat hij niet hier bij hun was, maar hij had hen ook niet verlaten. Dus dan kwam hij terug, toch? Hij porde zijn moeder eventjes. "Mama?", mauwde hij. "Wanneer komt papa terug?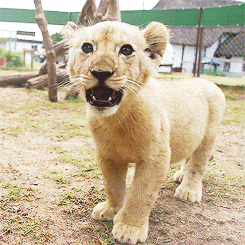 Bo ~

766

Actief

And I don't want the world to see me, because I don't think they'll understand.

Onderwerp: Re: When will daddy come back? ma 22 dec 2014 - 12:53

---





Lionbeat

▲ :c ▲ Flashingkit ▲


Lion's kop lag op haar poten en haar ambere ogen keken maar naar voren. Ze keek niet eens ergens naar, ze was aan het nadenken. Zodra de kittens oud genoeg waren, was zij niet meer nodig. Ze konden zichzelf dan redden. Maar of zíj het dan wel kon redden was de vraag. Misschien... Misschien kon ze aan Everstar vragen of ze een apprentice mocht als ze weer warrior was? Dan kon ze haar gedachten opzij zetten en een goede warrior maken van een apprentice... Ja, dat leek haar wel wat! Ze keek op toen ze een por voelde, Flashingkit. "Mama?"Hoorde ze hem zeggen. "Ja Flashingkit?" vroeg ze aan hem. "Wanneer komt papa terug?" Lion slikte even. Auwch. "Lieverd, papa is in StarClan..." fluisterde ze zachtjes waarna ze haar kopje weer op haar poten legde.


Onderwerp: Re: When will daddy come back? di 23 dec 2014 - 18:26

---

"Lieverd, papa is in StarClan...", antwoordde zijn moeder. de flame point hield zijn hoofjde schuin. dat was toch geen antwoord? Hij vroeg wanneer hij terugkwam, niet waar hij was! "Dat weet ik", antwoordde hij zachtjes. "Maar wanneer komt hij terug, naar hier, naar Windclan?" Mama had gezegd dat hij hen nooit zou verlaten, en dus zou hij weer terugkomen.