Demi

1099

Actief

"For those who value survival, sentimentality is not an option."

Onderwerp: Re: End of my chapter [Demonslayer] wo 15 maa 2017 - 20:11

---

Vanuit haar ooghoeken zag ze hoe Amberhunt deed wat hem gevraagd werd en ergens wilde ze hem bedanken omdat hij zo coöperatief was. Het luchtte altijd op als katten een beetje meewerkten. In tegenstelling tot Demonslayer, die blijkbaar geen papaverzaden hoefde, ondanks het feit dat dit precies was waar ze voor gebruikt werden. Ze snoof en knikte. Wat hij wilde. Ze schoof één van de takken in de Medicine Cat's Den naar hem toe. "Bijt hier maar op tegen de pijn," miauwde ze. Vervolgens bewoog ze zich naar de heup van de kater die zich in een ietwat onnatuurlijke hoek had gewrongen en legde het materiaal voor de spalk daar neer. Amberhunt vroeg vervolgens of het wel goed zou komen, waarop ze knikte. Niet een geheel eerlijk antwoord: inwendige bloedingen leverden vaak complicaties op en als de kater daar daadwerkelijk last van had, kon het nog wel eens link worden. "Ik ga je poot weer in een normale hoek duwen," vertelde ze, zodat Demonslayer zich voor zou kunnen bereiden op de pijn. Met haar poten probeerde ze de poot van de kater in een normale hoek te positioneren, het meest pijnlijke deel van de procedure. Vervolgens zette ze het bot vast met een tak en een stuk winde. Dat zou het voor nu moeten doen. 

a leash can be pulled from either end.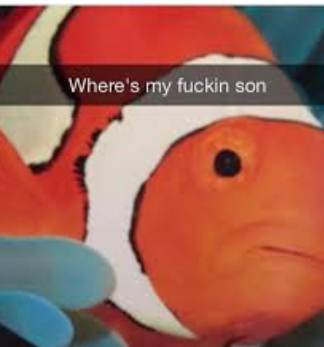 Blup

754

Afwezig

"Excuse me I'm not fat I'm fluffy"

Onderwerp: Re: End of my chapter [Demonslayer] do 16 maa 2017 - 7:22

---

Misschien niet een van de beste keuzes om het advies van een Medicine cat af te wijzen maar het was Demon nou eenmaal aangeleerd. Als hij het niet nodig had en iemand anders misschien wel dan kreeg die gene voorrang, zo was het nou eenmaal in zijn kop gestampt. De massieve tom werd al gezien als de geboren duivel en dus wou hij het liefst alles zo goed mogelijk doen. Hij kreeg daarom dus ook een tak toegeschoven waar hij op kon bijten als het pijn deed. Demon gaf de grijze she-cat een dankbare blik en klemde toen zijn kaken op de stok toen ze vertelde dat ze zijn poot weer goed zou zetten. Bitterpaw pakte zijn poot vast en begon hem te verschuiven. Pijn trok door zijn hele lichaam maar de plek zelfs leek in vuur en vlam te staan. Grauwend had hij zijn oren plat in zijn nek gelegd en kneep hij zijn ogen dicht. Demonslayer beet harder in de stok, zijn lichaam trillend van de inspanning. Pas toen zijn poot ingewikkeld werd om hem op de zelfde positie te houden kon de ton weer een hap lucht zijn longen binnenkrijgen.

::::