Beertje

19

Actief

Onderwerp: I forget how emotions stands vr 25 jan 2019 - 14:04

---

♡ the beauty in forgotten love

Het was een mooie dag. De hemel liet kleine sneeuwvlokjes vallen uit de lucht en de lucht knisperde door het vriezen. Het camp was erg gevaarlijk. De sneeuw was platgetrapt en Starclan blies er zijn bevriezende lucht over. Zo werd het een waar ijsparadijs. De kittens van Shadowclan schenen het ook gemerkt te hebben want overal vlogen kittens voor haar poten. Adderlight glimlachte toen er eentje voorbij schaatste. Ze was nog maar net warrior geworden, maar toch voelde ze zich al heel oud. Meer matuur dan de anderen van haar leeftijd. Ze zou graag kittens willen later, maar ze moest eerst helemaal gesetteld zijn. Haar lichtblauwe blik werd verstoord door een beeld dat erin kwam wandelen. Ze zag een kleine torti kater, die in het begin stond van een ander tijdperk. Hij was net 6 moons. Een lieve glimlach krulde om haar lippen. "Goedemorgen Bloodpaw!"

+ Snowberry & Bloodpaw


adder

You cannot rob me of free nature's grace, You cannot shut the windows of the sky Through which Aurora shows her brightening face.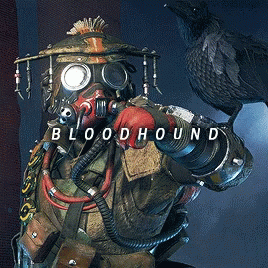 Mark

511

Actief

"Blood is just red sweat"

Onderwerp: Re: I forget how emotions stands vr 25 jan 2019 - 15:33

---




De jonge tom mocht eindelijk een frisse neus halen van Acefray. Zijn voetje was nog niet helemaal genezen maar het was gelukkig niet meer vers en open zodat hij kans kreeg op een infectie. Verlangend keek hij naar de den uitgang toen hij zichzelf omhoog wurmde zonder zijn pijnlijke voetje te gebruiken en hupte naar buiten met voorzichtige stapjes. Het was wennen, nu hij met een teen minder moest leren leven. Hij voelde dat zijn evenwicht een stuk afgenomen was maar niet het was niet zorgelijk makend. Hij zal de eerste paar dagen wat last hebben maar daarna zou zijn lichaam het gewend zijn, had de medicine cat hem verteld. Bloodpaw werd met een koude bries begroet toen hij zijn zwarte kopje naar buiten stak en de tom moest even wennen aan het licht. Knipperend met zijn kopper en groene gekleurde ogen keek hij voorzichtig om zich heen. Er lag een pak sneeuw buiten maar hier in het kamp was alles platgestampt, wat de grond wel erg glad maakte. Kittens maakte er dus gebruik van om leuk dwars door het kamp te glijden als schaatsers. Even klopte zijn kinderhartje om mee te doen maar hij was nu een apprentice (en ook nog is gewond). Het was over met spellen. Dat hadden zijn ouders hem goed verteld. Spelletjes waren voor kittens en dat was hij nu niet meer. Bloodpaw keek even toe en ging daarna voorzichtig een stukje meer naar buiten. Vlakbij het kamp wand ging hij zitten, zodat niemand- vooral de kittens, last had van zijn brede lichaam. "Goedemorgen Bloodpaw!" Niet verwacht dat iemand naar hem toe gelopen was keek hij op. Een glimlach trok op zijn lippen toen hij de ander ook met een lieve glimlachje op haar snoetje zag. "Hallo" Begroette hij zijn clangenoot terug met een vriendelijke twinkeling in zijn bijzonder gekleurde ogen. Blij dat iemand even een praatje kwam maken want de afgelopen dagen waren eenzaam geweest voor de jonge tom.