Julia

1889

Actief

I needed some space to lay myself out, so that I could decide which pieces I wanted to pick up

Onderwerp: Empty minded do 1 aug 2019 - 11:39

---

De grote gitzwarte kater klom over de rotsen. Hij moest even uit de buurt van alle drama, even weg bij Cobra. Weg bij Shallow. Gewoon even zijn gedachten op een rijtje zetten. Dus had hij er voor gekozen om dan maar de Highstones op te lopen. Een grotere kans om een Clankat tegen te komen, of een irritante Rogue, maar het was in ieder geval een flink stuk bij de Elite vandaan. Zijn spierbundel zorgde ervoor dat hij er weinig moeite mee had om omhoog te komen en zijn balans die hij opgebouwd had door altijd in bomen en boven op twolegnesten te zitten zorgde ervoor dat hij niet weer net zo hard naar beneden kukelde. Het ging prima en het maakte zijn kop leeg, perfect. De blik in zijn tweegekleurde ogen begon steeds meer emotie kwijt te raken. Hij had het zelf niet eens door dat hij steeds meer op zijn vader begon te lijken, dat hij zichzelf steeds meer afsloot van alles wat er om hem heen gebeurde op emotioneel gebied. Het interesseerde hem ook niet meer als hij dood zou gaan, dan was dat maar zo, iedereen verried hem toch waar hij bijstond. Hij verried zelfs zichzelf. Het boeide hem allemaal niet meer. Liet het maar komen.

[First

@Jackdaw

]

Judge me

by the cats I avoid[Low posting account]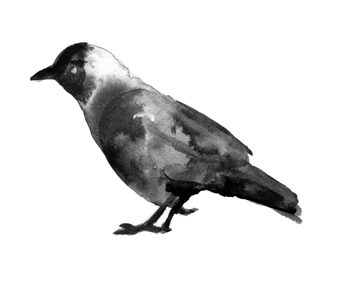 Kip

324

Actief

»"So, what would you little maniacs like to do first?"«

Onderwerp: Re: Empty minded di 3 sep 2019 - 20:50

---

Vreemd, hoe de jaren je toch konden veranderen. Het leek slechts gisteren dat hij gezellig met Chawl in één nest had lopen stoeien, lachend om alles en om niets, zorgeloos als twee jonge katten moesten zijn. Nu waren ze opeens geen Young-ones meer, hadden ze beiden bloed aan hun klauwen en waren hun ouders inmiddels niets meer dan rottend vlees, botten en wormen onder de grond. Maar het ergste was nog wel dat wanneer hij in de tweekleurige ogen van Chawl keek, hij zijn broertje daar niet meer zag, maar zijn vader. "Ah! Dus jij laat je kop ook weer eens zien," klonk er sarcastisch en lichtelijk bitter van zijn kant toen hij zijn broer over de rotsen had zien aankomen. Ook hij had hier toevlucht gezocht, net als Chawl ongetwijfeld. Waren er toch nog dingen waar ze het zelfde over dachten, heh. Zijn ogen keken lichtelijk geërgerd naar zijn broer, terwijl het puntje van zijn staart op de koude stenen sloeg. Het zat hem dwars dat zijn broertje zo boos op hem was geworden toen hij perrongelijk baby's had gemaakt, hem had verteld dat hij zijn problemen onder ogen moest komen en er mee moest dealen. Maar wie was het nou, die na de dood van hun ouders, de overname door hun rotzak van een broer Cobra en de verbanning van hun vader figuur Shark met zijn staart tussen de poten het rogue gebied in was getrokken? Juist, Chawl. Of tenminste, zo zag Jackdaw het.

"It was a slight on my honor, so he deserved it,"

"But we're talking about the most brilliant mind this world's ever seen!"