Eline

91

Actief

"Every time a new Targaryen is born, the gods toss a coin.."

Onderwerp: [Open] Hurt whilst you can za 25 dec 2021 - 15:18

---

In zijn kleine, onontwikkelde hoofdje leek het een enorm goed idee. Natuurlijk wist hij wel dat het niet mocht, maar hij werd over twee moons apprentice! Dat was basically nu al. En dus was hij voorzichtig, maar dapper de bevroren stroom die het kamp omringde overgestoken. Hij had het de warriors zien doen en wist dat hij minder woog dan hen. Ja, op die realisatie was het jonge katertje enorm trots. Wie weet begon hij wel net zo slim te worden als Copperkit. Het enige probleem was dat hij nu het hem eindelijk was gelukt, niet wist wat hij verder nog kon doen. Misschien had hij zijn vriend toch mee moeten brengen. Aan de andere kant had dit hele avontuur dan misschien niet door kunnen gaan. Ravenkit hield zielsveel van zijn grote vriend, maar moest toegeven dat de ander best wel een watje kon zijn. Nee, het was goed dat hij gewoon was gegaan. Die gedachte werd echter verstoord door de schaduw van een veel grotere kat die hem van achteren benaderde. Geschrokken draaide het katertje zich om, klaar om zijn zieligste oogjes en een pruillipje op te zetten.

Prompt 36: "Breek de code" (Ravenkit heeft zonder toestemming/begeleiding het kamp verlaten)

You don't want to wake the dragon,

do you?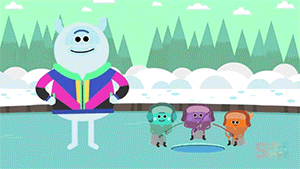 Julia

1001

Actief

All that is gold does not glitter,
Not all those who wander are lost;
The old that is strong does not wither,
Deep roots are not reached by the frost

Onderwerp: Re: [Open] Hurt whilst you can za 1 jan 2022 - 20:00

---

Hij deed zijn dingetjes. Zijn leven had langzaamaan weer een normaal ritme aangenomen. Het enige wat niet klopte in dat ritme, was dat de rivier bevroren was. Hij kon dus niet doen waar hij het beste in was, namelijk vissen. Op het land jagen kon hij simpelweg niet. Dus probeerde hij zich nog zo nuttig mogelijk te maken. Kiwipaw trainen en Shrimpnose helpen, wanneer ze zijn hulp kon gebruiken. Voor de rest bood hij zichzelf met name aan voor grenspatrols. In Leafbare paste dat beter bij hem dan jagen. Soms voelde hij zich daar wel eens schuldig over, maar goed hij deed zijn best. Hij was absoluut niet lui en enorm loyaal. Hij was er even op uit om zijn poten te strekken toen de geur van één van Lilypool haar kittens zijn neus binnendrong. Ongerust trok hij met zijn oren. Dat was vreemd. Hij had haar de kittens niet mee zien nemen buiten het kamp. Gelukkig kwam hij het jonge katertje al snel tegen. Aan de andere kant van de bevroren stroom. "Wat ga je doen Ravenkit?" Vroeg hij warm, maar toch wel wat streng.