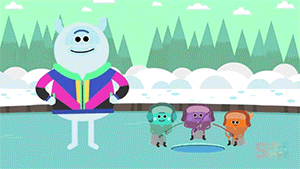 Julia

985

Actief

All that is gold does not glitter,
Not all those who wander are lost;
The old that is strong does not wither,
Deep roots are not reached by the frost

Onderwerp: [AG] Bearpaw do 20 jan 2022 - 21:12

---

Hee allemaal <3 ,

Ik mag met toestemming van Lianne jullie Bearpaw aanbieden.
Kitten van Eveningstar en onbekende rogue(eerste paar moons opgevoed samen met Stagtine). Totdat hun neppapa ze keihard heeft verraden *boos* . Haha
Ze hebben een rommelige jeugd gehad. Gevangen door BloodClan. Waar Orchis de kaak van Bearpaw heeft verminkt. Bearpaw en Beetlekit zijn daardoor onafscheidelijk geworden. Beetlekit is nog geen apprentice door de hoge koorts die ze gehad heeft na de gevangenschap bij BloodClan. Helaas is Birdkit nog steeds in de greep van BloodClan. Ze moeten dus hun derde b'tje missen. Bearpaw is wel apprentice geworden met 6 moons met de mentor Dustrose.


Ik hoef geen ellelange aanmelding. Een goede motivatie en mogelijke ideeën/plotjes zijn wel fijn en erg leuk c: .
Hopen dat iemand samen met ons weer wat activiteit in dit leuke nestje wil schoppen!

Liefs, Julia
Butter

803

Actief

Onderwerp: Re: [AG] Bearpaw vr 21 jan 2022 - 20:10

---

Ik wil wel in je dm's sliden want heb wel inspiratie en misschien een idee :') maar dat wil ik niet hier neer zetten haha
Rei

607

Actief

Strength of the spirit must be guided. Let me guide and I'll make great warriors.

CAT'S PROFILE
Age
:
❝101 Moons ❞
Gender
:
She-cat ♀
Rank
:
Senior Warrior
Onderwerp: Re: [AG] Bearpaw vr 21 jan 2022 - 20:28

---

B

eartusk





Bearpaw heeft al een heel mooi uitgewerkt profiel, dus eigenlijk wil ik daar niet al te veel aan komen. Zijn uiterlijk is mooi uitgedacht en daar blijf ik dan ook lekker vanaf. Een brede grijze kater met gele ogen, en een schuine kaak. Het plaatje hierboven laat zien wat ik ongeveer voor ogen had, al is hij nog niet helemaal tot in de detail bewerkt! Hij zal nog wat donkerder grijs worden en zijn gezicht minder bruin. Ook ga ik kijken of ik zijn kaak kan photoshoppen, maar mijn skills houden ergens op HAHA.

Qua innerlijk voel ik mij eigenlijk heel erg verbonden met hoe Bearpaw beschreven staat. Een kater die eigenlijk de perfecte Thunderclanner lijkt; loyaal, familiegericht en eerlijk, met een sterke wil waar je op kunt bouwen. Toch heeft hij op zijn jonge leeftijd al flink wat meegemaakt. Er gaat geen dag voorbij dat hij niet aan Bloodclan denkt, en hij zijn zusje Beekit niet mist. Al kan hij haar gezicht wel steeds minder goed herinneren, en weet hij eigenlijk niet meer hoe haar geur nou precies rook.. Hij vindt het erg lastig om onder ogen te komen dat hij haar aan het vergeten is. Gelukkig is daar Beetlekit nog, zijn steun en toeverlaat en - helaas voor zijn clangenoten - ook zijn partner in crime. Samen halen ze van alles uit; dankzij Beetlekit's aanleg voor avontuur en zijn talent in plannen komen ze haast overal mee weg. Als ze is gepakt worden weet verstandige Bear zich er vaak wel uit te praten.. Maar dan moet hij Beetle niet in de ogen aankijken, want dan houdt hij het niet meer!

Ik ben lekker enthousiast over het bespelen van deze man. Ik zou graag nog wat meer willen weten hoe het nu precies zit met wat de kittens weten van Stagtine & hoe ze hem ervaren hebben. Het clanschandaal dat hij vertelde dat hij niet hun vader was, was natuurlijk heel publiekelijk, dus dat zullen ze wel meegekregen hebben. Is het aan ons of ze dit gelooft hebben? Heeft Evening dit opgepakt en met hun besproken? Als ik die dingen weet heb ik wat meer een beeld over zijn familiebanden!  

Waspsting




if you are the flower bearing honey





than i am your wasp that stings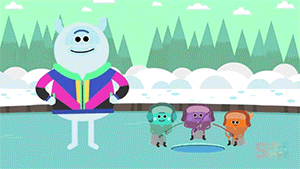 Julia

985

Actief

All that is gold does not glitter,
Not all those who wander are lost;
The old that is strong does not wither,
Deep roots are not reached by the frost

Onderwerp: Re: [AG] Bearpaw ma 31 jan 2022 - 9:44

---

Ik heb besloten dat hij naar Rei gaat. Ik ga je het wachtwoord opsturen c: .
rei (≧◡≦)

33

Actief

Onderwerp: Re: [AG] Bearpaw ma 31 jan 2022 - 18:33

---

Dankuu
Onderwerp: Re: [AG] Bearpaw

---