Onderwerp: Not my thoughts or feelings zo 22 mei 2022 - 23:30

---

De zwart orange bevlekte kitten zat vlak bij haar moeder in de buurt, waarbij ze zonet had kunnen drinken. Melk hing nog aan haar bekje en ze probeerde er met haar tongetje bij te komen. Melk was lekker en het vulde haar buikje vlug, maar ze kreeg ook nu vlees aangeboden. Dat vond ze niet zo lekker hoor, het was lastig te eten en het smaakte anders. Als het aan haar lag bleef ze liever melk drinken nog even, maar ze moest meedoen aan prooi eten. Soms mocht ze niet eens drinken. Ze snapte niet waarom.Blightkit was nog jong, ze was onschuldig en onwetend. Haar wereldje bestond nu enkel nog uit de Nursery en wat ze net kon zien als ze naar buiten keek. Dat vond ze voorlopig wel genoeg, want de wereld was nu al zo groot. Ze wenste stiekem dat het niet groter zou worden. Blightkit keek nieuwsgierig opzij toen ze beweging naast zich voelde, om de ogen van haar zusje te ontmoeten. Mushroomkit. Mushroomkit had een lange naam en stiekem vond Blightkit het wel gaver klinken dan haar naam. Ze wist niet eens wat Blight betekende, maar hopelijk was het iets gaafs. "Mush''sprak ze uit. Want tja, ze was nog behoorlijk jong en praten deed ze echt pas sinds een weekje ofzo. Dus lange woorden lukte haar nog niet. Eerlijk gezegd wist ze trouwens ook niet precies wat een mushroom was.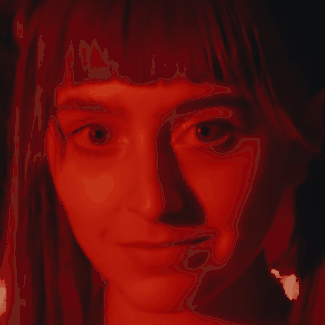 Eden

98

Actief

Onderwerp: Re: Not my thoughts or feelings zo 29 mei 2022 - 17:39

---

Mushroomkit keek verbaasd op toen ze haar zusje haar naam hoorde zeggen. Of in ieder geval, een deel daarvan. Net zoals zij, was haar vocabulaire nog niet geweldig ontwikkeld. De kleine calico wiebelde met haar oortjes. Eigenlijk was 'Mush' wel een hele leuke afkorting. En niet zo moeilijk ook. "Bwligt" piepte ze terug. En ze drukte haar kleine roze neusje tegen die van haar zusje aan. Mushroom hield ontzettend veel van haar siblings. Er was altijd wel een broertje of zusje die met haar wou spelen. En het voelde zo fijn en vertrouwd om samen met al haar siblings in de nursery te liggen. Hun mama was er niet altijd om hun warm te houden. Dus gelukkig hadden ze elkaar. Mushroom mocht dan wel jong zijn en niet veel weten. Maar ze snapte het belang van familie. En ze was dan ook heel blij met die van haar.
Onderwerp: Re: Not my thoughts or feelings zo 24 jul 2022 - 23:07

---

Communicatie voor de gevorderden was nog ver te zoeken bij de twee kittens, beide niet in staat om de andere naam goed uit te spreken. Dat was enkel natuurlijk, gezien beide nog nauwelijks een maan bestonden. Haar zusje drukte haar neusje tegen die van Blightkit aan, wie grijnsde met beginnende tandjes. Het was altijd zo leuk om haar familieleden te zien, ook al zag ze die eigenlijk elke dag. Als ze nu wat opzij keek kon ze de rest van hun sibs zien, al was mam nu weer even weg. Mam was best wel vaak weg. Geen zorgen, dat viel vast wel mee. Voor een jonge kitten zoals haar was alles al vlug veel en vaak. Blightkit lachte nog wat meer voordat ze plots een aanval deed op Mushroomkit's oortje met haar bekje. Hap.
Onderwerp: Re: Not my thoughts or feelings

---