12

269

Actief

My name is Brittlepaw. I'm the apprentice sent by Shadowclan!

Onderwerp: The snow bit me! vr 22 feb 2019 - 11:28

---

Iemand had iets nieuws naar binnen gebracht in de den. Het was erg vreemd van vorm en Brittle snapte het niet zo erg, maar goed. Het was erg koud en erg fel van kleur... En vele kittens hadden het benaderd met grote interesse, ook Brit had dat eerst gedaan... Maar toen hij met zijn neusje het felle ding aanraakte was hij piepend naar achter geklauterd. Dat was wel heel erg koud hoor! Even beefde het jonge ding even... Het was bijna zo koud dat het leek alsof het witte hoopje hem had gebeten! En dat zelfs zonder te bewegen! Wat voor een monster was dat wel niet! Even trok het jonge dier met zijn snorharen... en vervolgens nerveus met zijn bolle oortjes. Hij was duidelijk gespannen nu... Hij wilde immers dat die gemene witte troep de den uit zou gaan. Het had hem aangevallen! Wie viel nu iemand aan in zijn eigen huis! Ongemanierd gewoon! De haartjes op zijn schouders rezen dan ook even, wat zijn gespannen houding meer en meer vorm gaf.

- Bloodpaw

WITH BRITTLE BONES AND A LIONHEART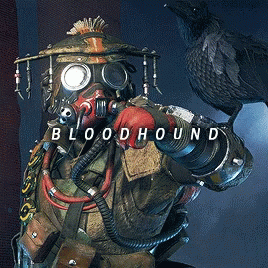 Mark

521

Actief

"Blood is just red sweat"

CAT'S PROFILE
Age
:
??!?!?
Gender
:
Tomcat ♂
Rank
:
Former Medicine cat of Shadowclan
Onderwerp: Re: The snow bit me! vr 22 feb 2019 - 13:38

---




Bloodpaw had een ochtendje vrij en die zou hij gebruiken om Brittlekit op te zoeken. De jonge kitten leek niet meer veel last te hebben met zijn ademhaling al zou hij het nog wel wekelijks in de gaten houden om er zeker van te zijn dat het niet terug kwam en evt toekomstige problemen zou komen brengen voor de zwart witte kit. Hij had gehoord van een paar moederkatten dat hij ook al zijn oogjes geopend had en hij wou dat natuurlijk zo snel mogelijk zien. Dan kon Britje eindelijk zien hoe zijn 'mama' er uit zag. Met een glimlachje op zijn lippen liep hij de warme nursury binnen en keek rond. Al snel viel zijn blik op de kitten die hij kwam opzoeken. Hij was bij een klein hoopje sneeuw dat kennelijk meegenomen was door een queen zodat de kits het koude spul konden gaan ontdekken, maar toen Brittle in de buurt kwam leek hij niet helemaal zeker wat hij er van moest vinden. Afwachtend bleef de tom kijken. De zwart wit gevlekte kit piepte geschrokken toen hij de sneeuw aanraakte waardoor Bloodpaw grinnikte. Arm schaap. De tom kwam tevoorschijn en liep naar de gespannen/geschrokken kitten toe. "Wees maar niet bang, hij doet je niks." Mauwde hij tegen de kit en gaf hem een geruststellende neusje.
12

269

Actief

My name is Brittlepaw. I'm the apprentice sent by Shadowclan!

Onderwerp: Re: The snow bit me! di 26 feb 2019 - 8:01

---




Auw! Het deed ergens toch wel pijn! Niet dat Brit veel wist hiervan maar toch vond hij het geen aangenaam gevoel. Wist hij veel dat dat brandende koelte was... Hij was nog jong en ervaren, hij moest nog zoveel leren en ook dus het concept van de bijtende kou. Maar goed, daar zat hij dan, ineengedoken, best bang voor wat er hier gebeurde. Dit wilde hij immers helemaal niet... Echt niet. EVen slikte hij, maar al snel verscheen er iemand en de geur die bij deze verschijning kwam liet hem meteen ontspannen. Nog voor de ander zijn woorden had uitgesproken vloog de kleine gevlekte kater tussen de poten van de gevlekte kater. Zacht piepend drukte hij zijn koppie tegen diens buik aan, licht bevend... Tranen prikkende in zijn nog kittenblauwe oogjes. HIj was echt heel erg bang... Hm...

WITH BRITTLE BONES AND A LIONHEART






Onderwerp: Re: The snow bit me!

---